Gällivare ice rink

:
Reference objects
It can get as low as -30 °C in winter. In Gällivare, however, you can't afford to have construction sites standing still for weeks on end because of the relocation within the town. "Construction sites are usually working from May to early November. This had a decisive effect on the choice of material," Jakobsson explains. MAF's architects were looking for a façade material for the ice rink in Gällivare that could be installed in small pieces and at any temperature, so that they could continue building during the winter. This is how the idea of the PREFA shingle façade came about. Utilising the broad colour palette and the option of additional special colours, the architects designed a visually oscillating pattern for the large façades of the building. This was about the alternation of distant and close-up effects over the long, flat building structure. It is not by accident that its colour is reminiscent of the terraces of a mountain when viewed from a distance.

PREFA wall shingles, colours used:

P.10 oxide red
P.10 brick red
Special colour RAL 8012 (red-brown)
Special colour RAL 3011 (brown-red)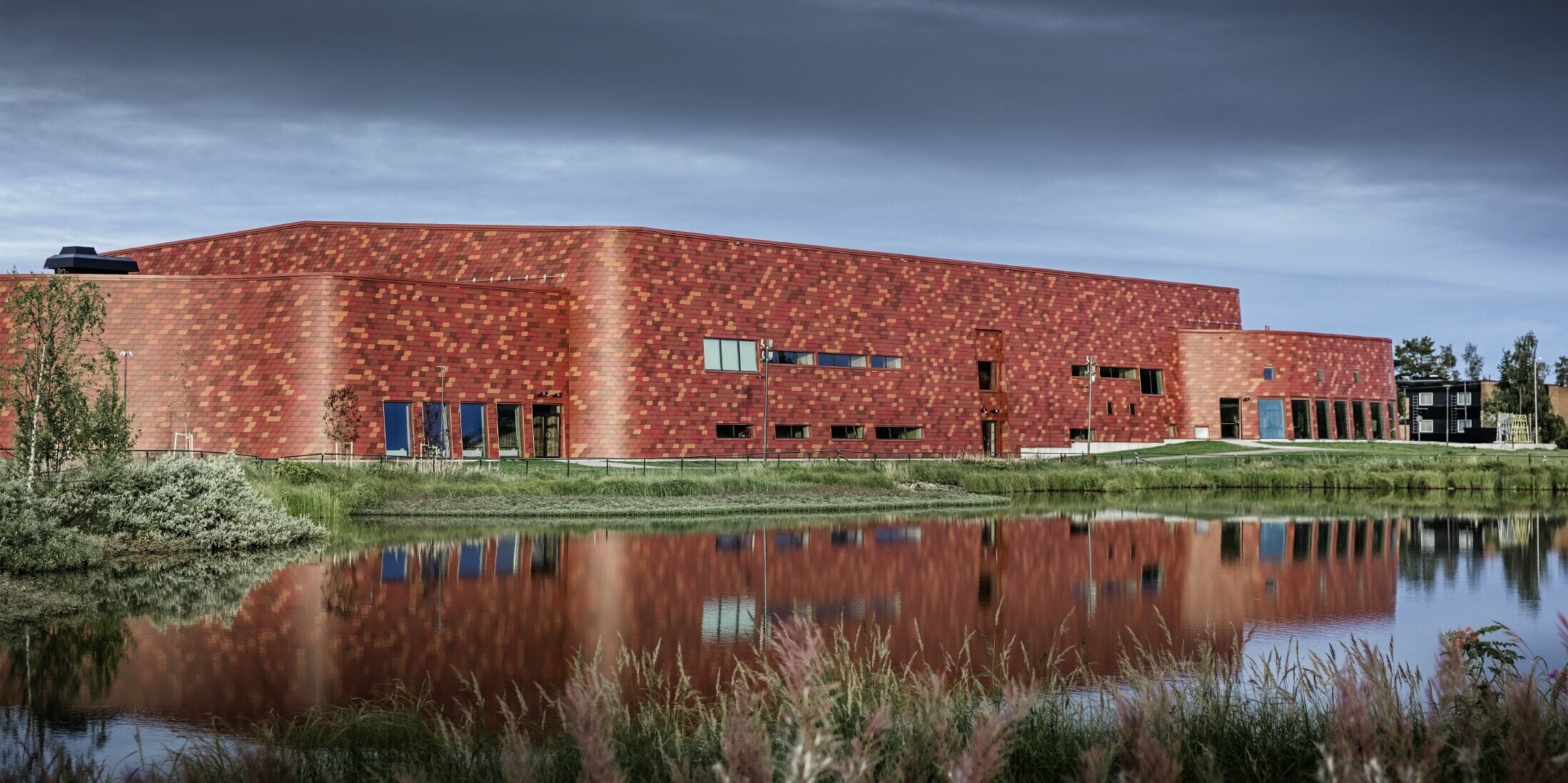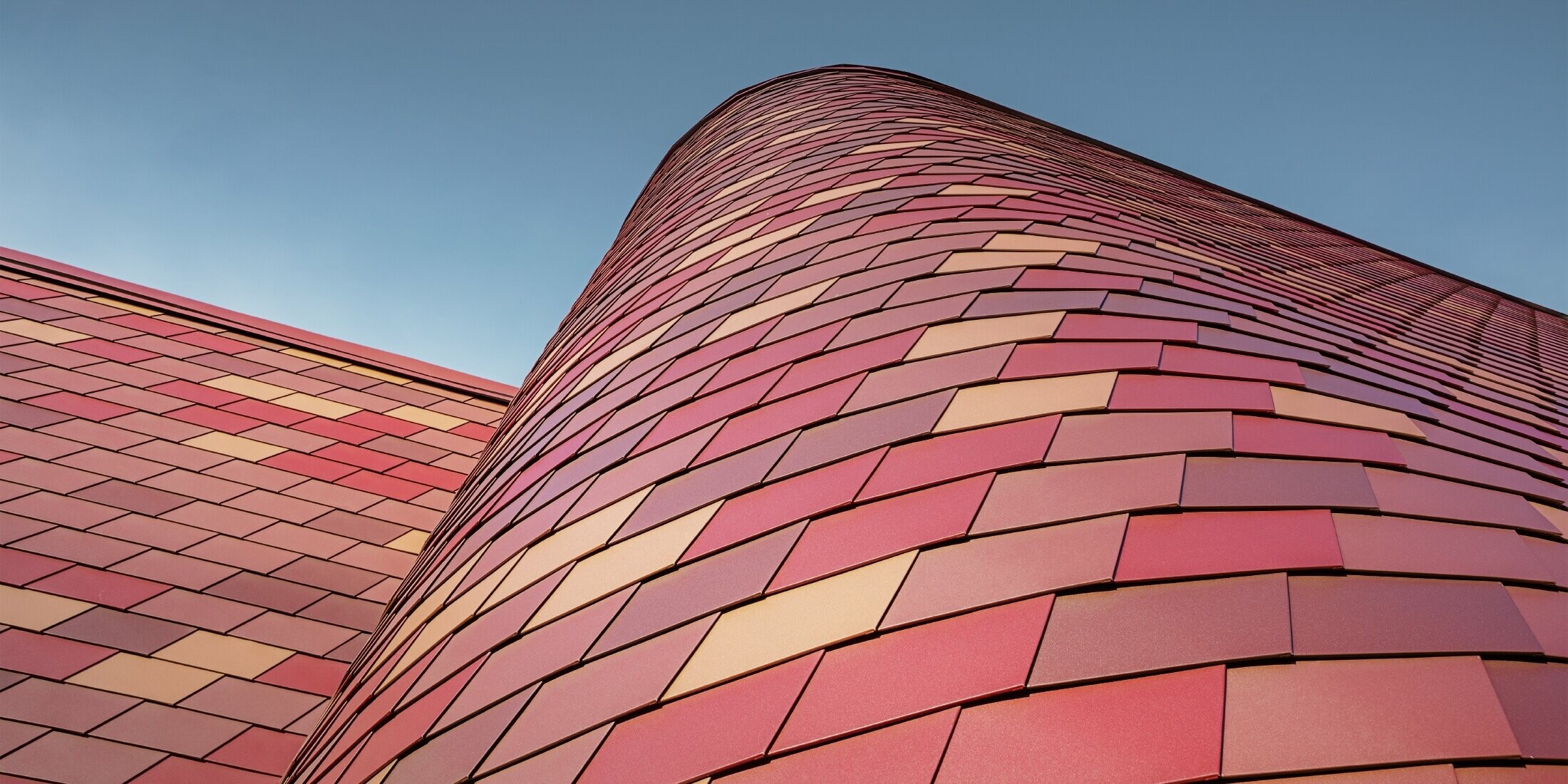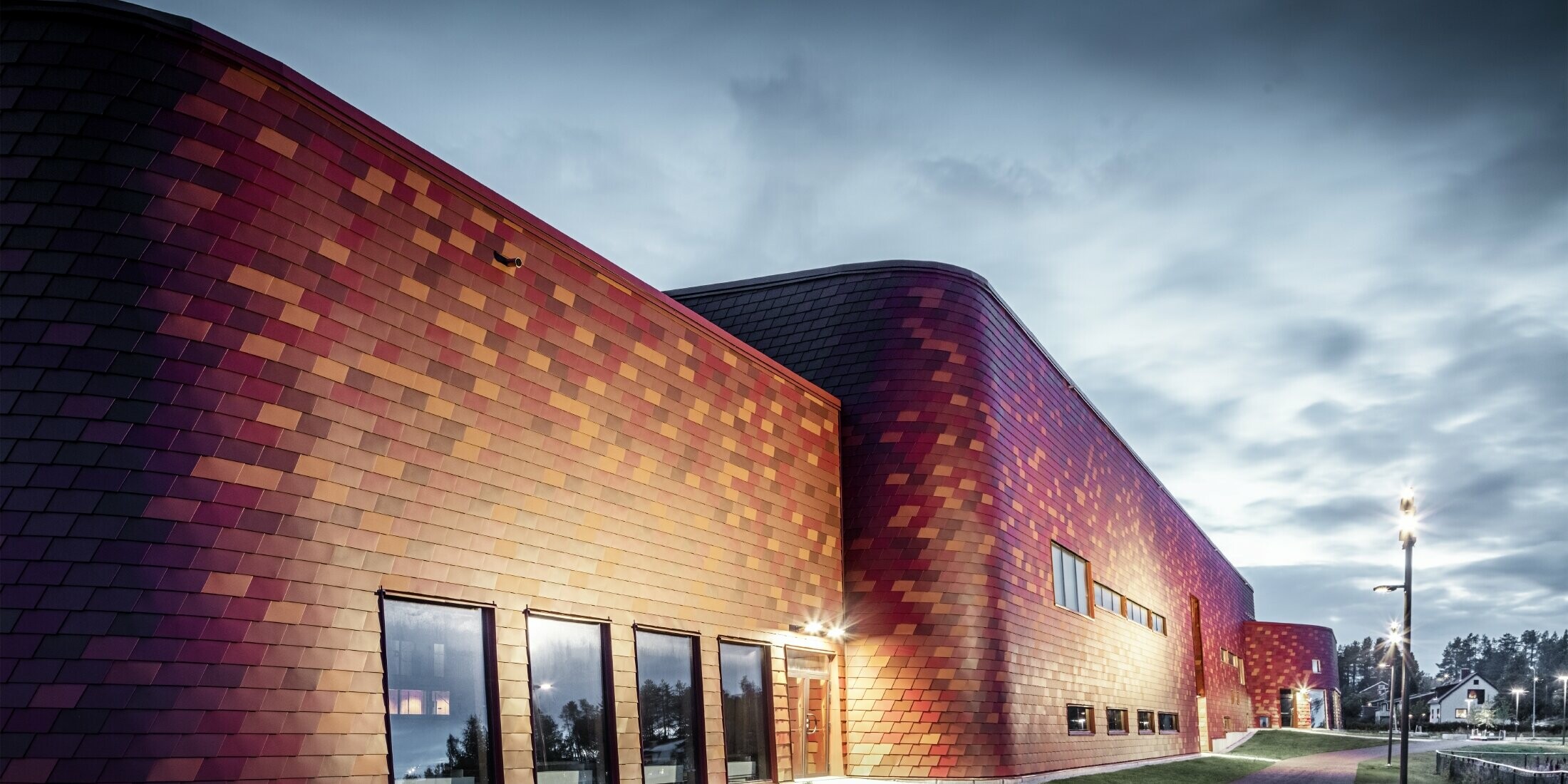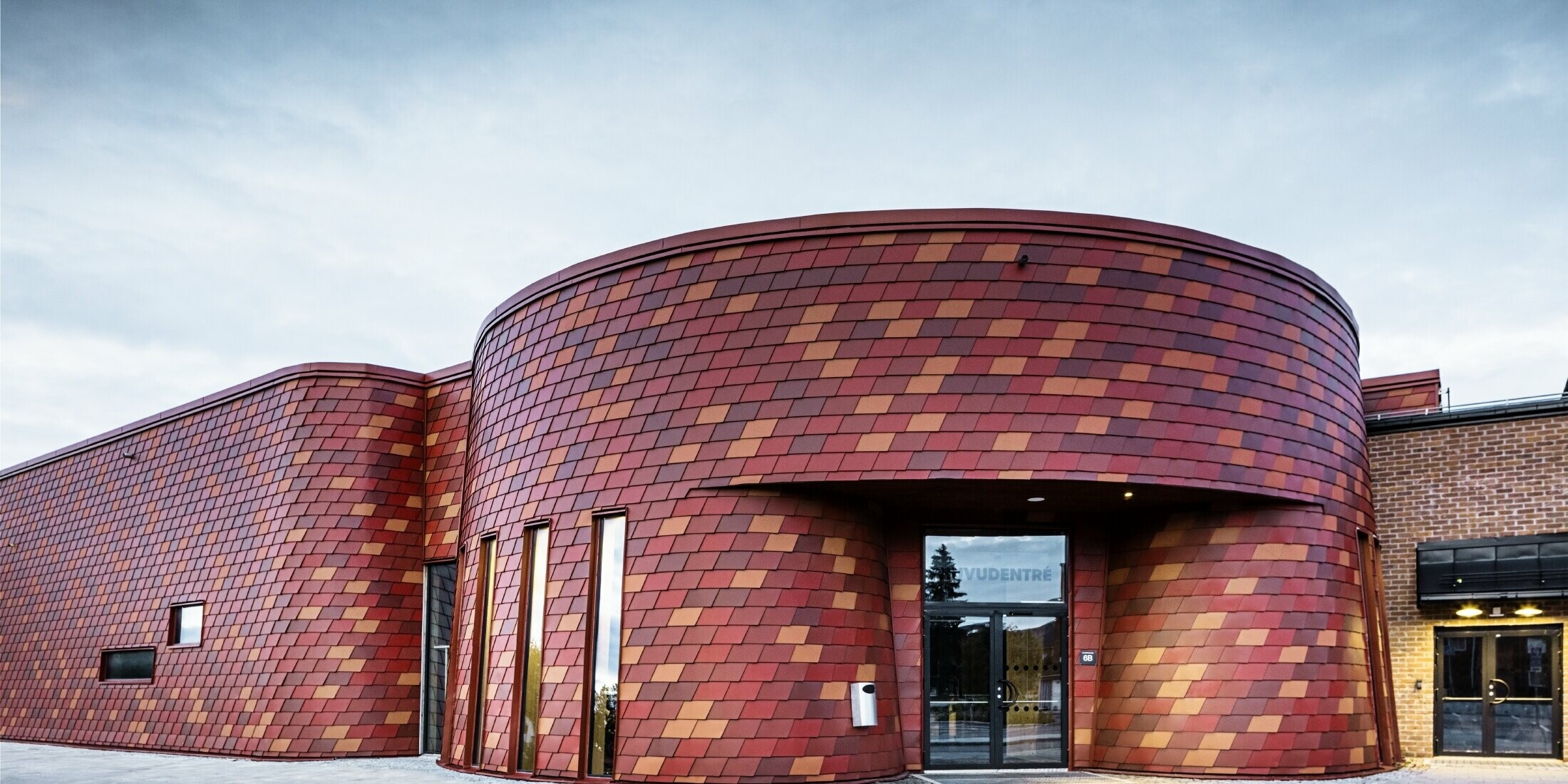 Ice rink with rhomboid façade tiles in shades of red
These shades of red were used on the façade: P.10 oxide red, P.10 brick red, special colour RAL 8012 (red-brown) and special colour RAL 3011 (brown-red).
| | |
| --- | --- |
| Product | |
| Color | 05 P.10 oxide red |
| Architecture | MAF Arkitektkontor AB |
| Processing | Hala Byggplåtslageri AB |
| Country | Sweden |
| Location | Gällivare |
| Object type | Public buildings & other facilities |
| Copyright | © PREFA | Croce & Wir |