PREFA advantages

:
Your benefits with PREFA
Experience reports: What makes PREFA so special?
Be it builder, installer or architect, customer satisfaction lies at the heart of everything we do. We are therefore all the more delighted that our customers are satisfied with PREFA products and services.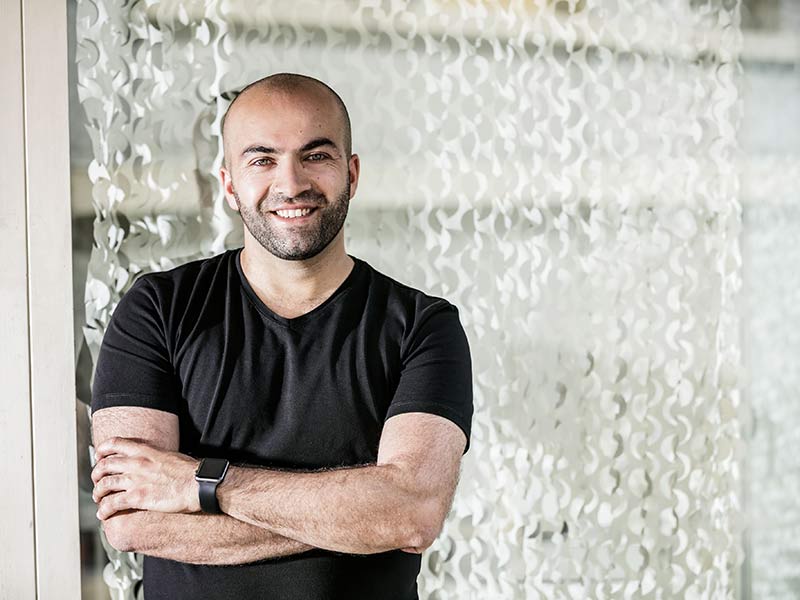 "Its weather-resistance and energy efficiency made our decision easy. Our house will also last a long time, since aluminium possesses the property of coating itself with a protective oxide layer. Nothing crumbles or flakes off, nothing rusts in bent spots."
Die Apartments "Lovely Lodges" in den italienischen Dolomiten bieten garantierten Luxus. Sie wurden mit dem PREFA Dach- und Fassadenpaneel in P.10 Anthrazit und Holz verkleidet.
Detached house with PREFA Sidings in P.10 brown, bronze, and ivory
With PREFA Sidings, building façades can be cleverly spruced up,
maintained and modernised for decades to come.
Façade with PREFA sidings in grey oak
This modern residential building was partially clad with high-quality PREFA sidings in grey oak.
Detached house with combination aluminium and wood façade
For this detached house, the PREFA Siding.X façade in P.10 anthracite was combined with a larch-wood façade.
Bungalow mit Doppelgarage mit PREFA Dachplatte
Der Bungalow mit Walmdach wurde mit der klassischen PREFA Dachplatte in P.10 Anthrazit saniert.
Modern detached house with PREFA rhomboid facade tiles in P.10 anthracite
Exceptional accents can be set with PREFA products . The first floor of this modern detached house was clad with anthracite-coloured PREFA 44 × 44 rhomboid façade tiles.
PREFA shingles in the colour P.10 oxide red
"This detached home was covered with PREFA shingles in P.10 oxide red.
The top-quality aluminium PREFA shingles are especially lightweight and robust."
Please get in touch if you have any questions, requests or suggestions.