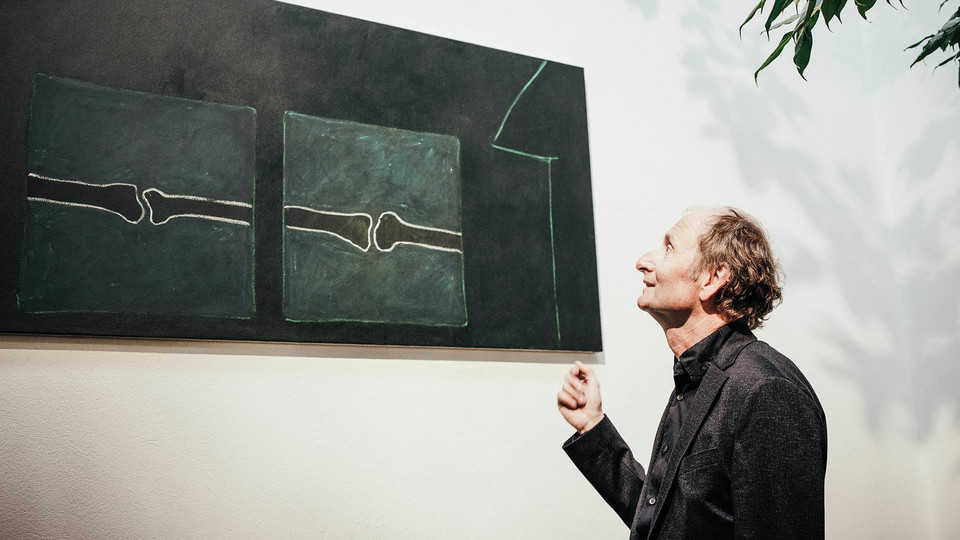 For our series "Insight", PREFARENZEN stopped by at the archinauten in Upper Austria. In a converted horse stable in Linz-Urfahr, Andreas Dworschak, one of the founders of the archinauten, reveals not only that anodised metal façades are fascinating, but that competitions and supermarkets are very good for his architectural office. In the video clip, Mr. Dworschak shares his thoughts on recycling economy and tells us why the subject of reutilisation is more important to him than common flagship projects.
"People can come and go, but an office name is forever," the architects Andreas Dworschak and Wolfgang Mühlbacher thought to themselves when they gave their office the name "archinauten" 20 years ago. Today, they take it with humour that they are sometimes mistaken for someone else. They have even been called astronauts or Argonauts. Dworschak finds it "all the better" if the name and designs of the archinauten spark people's imagination. It was important to them from the very beginning that the creative performance of the entire office and not of an individual is in the forefront.
Assignments through competitions
Competition designs are the lifeblood of the archinauten. They are behind these designs with perseverance, excitement and enthusiasm from the first to the current one, even if working on them has become more complex and complicated over time. "Today, you mainly want to win competitions, since it is the only way to land large assignments. Other prizes are suddenly not as important anymore," Andreas Dworschak says in the interview. He still remembers his first win very clearly. It was "torture" back in 2004 "until the phone rang and we finally knew we could continue with the realisation of the music school Gampern." Most architects are familiar with the feeling of waiting for a decision like this, and this extreme moment somehow belongs to competition work. If you win, you are rewarded for numerous hours of work.
Apart from competitions, the archinauten established a second mainstay by planning supermarkets. Before the archinauten existed, Andreas Dworschak and his father already freed several local suppliers from their dubious image architecurally and realised urbanistically effective solutions. In Gmunden, for instance, they built a supermarket with a long bench as the entrance façade and thus reactivated an entire city square. In the meantime, they have realised more than 50 grocery stores, each of them with a different character. The archinauten's architectural style is characterised by expressive façades and memorable building forms. They are always on the lookout for resistant and serially manufactured materials for their designs. Supermarkets should attract people's attention, which is why anodised surfaces and their optical effect prove to be particularly fascinating in this context. Several models in the architects' office tell the story of an exciting search for the next suitable material.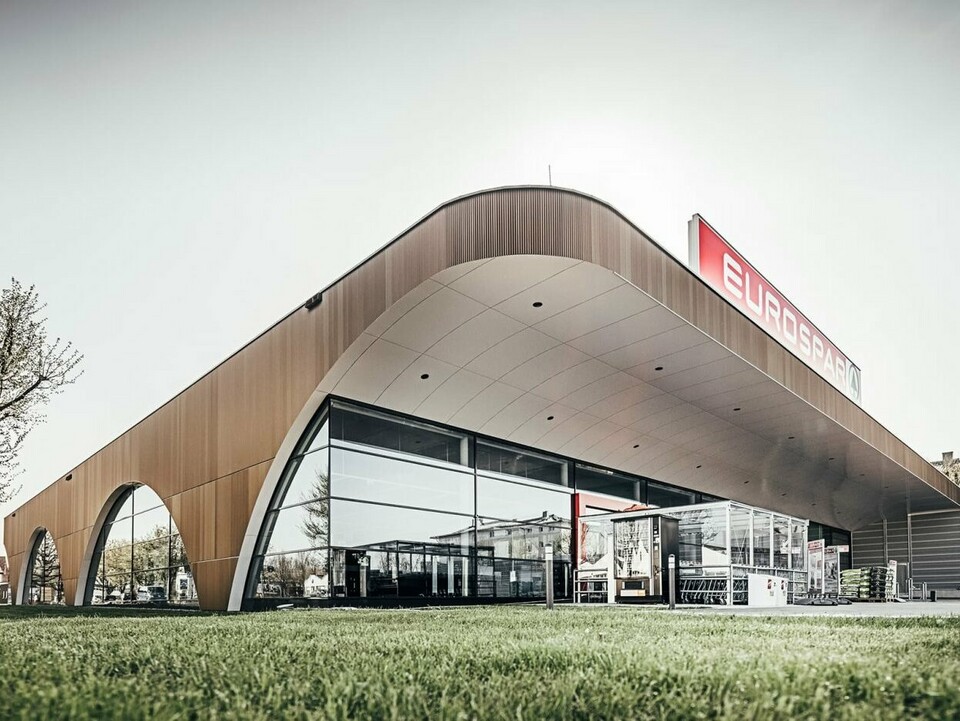 The archinauten work in Linz-Urfahr, a part of the city that nearly had to yield to a motorway once and has become the secret housing tip in the Upper Austria capital. About 15 architects find their place and inspiration in the office, which used to be a stable in the backyard before it was extended. Their work is dedicated to many multifaceted projects, without an explicit specialisation. However, Dworschak does tell us that he is particularly intrigued by the reutilisation of existing structures, which proves to be an important topic for the archinauten time and again.
999 projects – in all modesty
Despite the modesty and reserve Andreas Dworschak and the archinauten stand for, it must be mentioned that the architects are working on their 999th project. "The 1000th project calls for a celebration," Dworschak explains before saying that he hopes the project will be a "worthy one". The PREFARENZEN team is keeping its fingers crossed and cautiously congratulating him.
Text & Interview: Claudia Gerhäusser
Video: Croce & Wir