The PREFA configurator for roof & façade
With just a few clicks, this practical online tool provides inspiration for the future family home in the PREFA look - over 9,000 design options with PREFA roof, façade and accessory elements.
Whether for inspiration, presentation or to test your own designer talents, the PREFA online configurator offers many possibilities. With just a few clicks, you can configure and display various exemplary houses with the wide range of PREFA products in different colours and designs.

To inspire home ownerandand for the purpose of presentation for architects and installers
designing your own house is no easy task, since many decisions have to be made. With building materials, often only small product samples are available – that makes it difficult to imagine what it will look like as a large surface. The new PREFA online configurator now makes planning easier, and creating the right design is now even more fun in a playful way. It allows you to graphically try out different combinations on entire roof and façade surfaces while at the same time comparing different colours and materials. Not only does this make the decision easier, but it also brings with it completely new ideas. This practical tool is also ideal for tinsmiths and roofers as well as architects and planners in order to provide future homeowners with a complete overview of available design options. The finished designs can then be shared with customers and partners as a PDF file or online link, and the tool can of course also be used on a mobile device.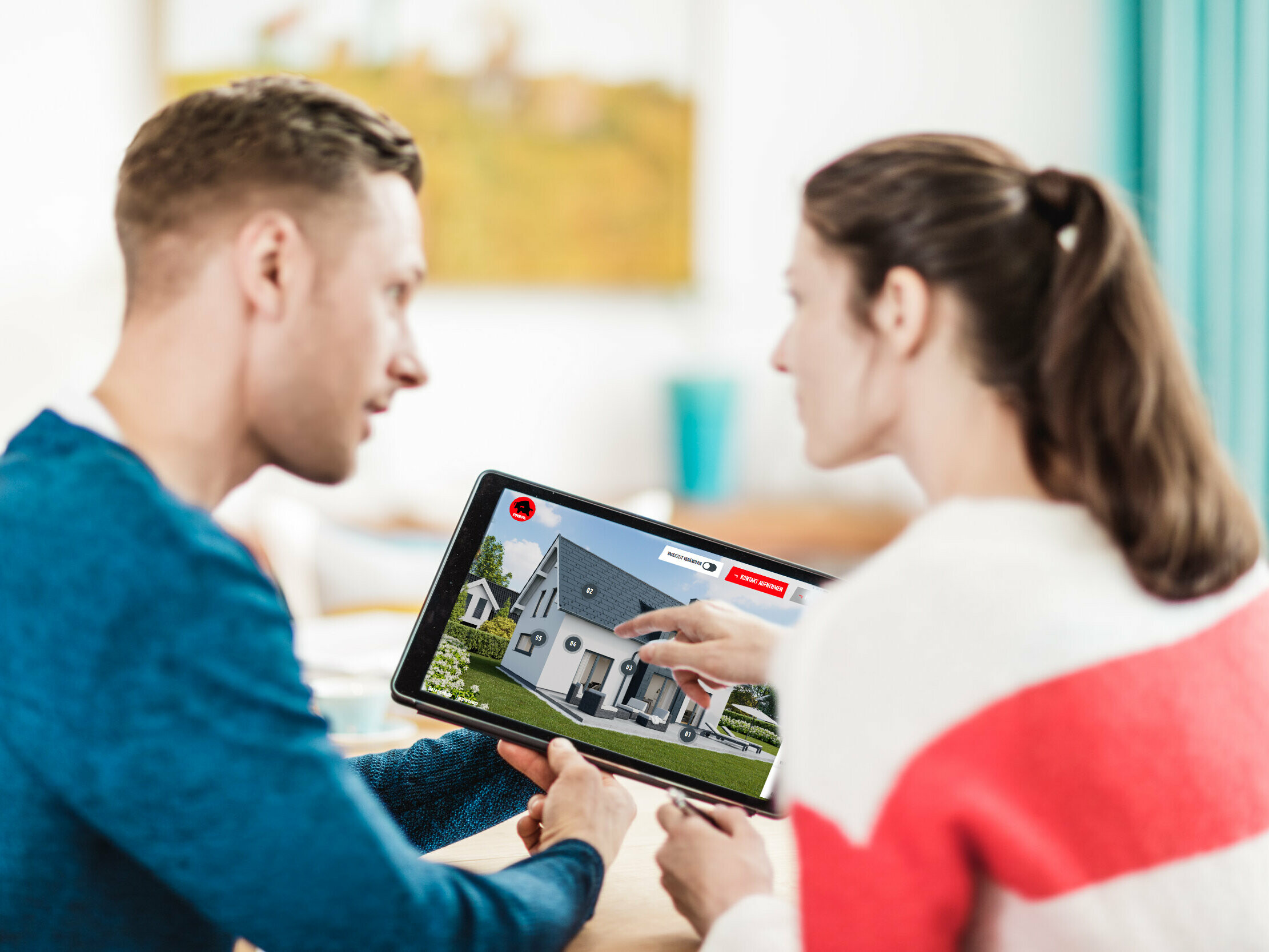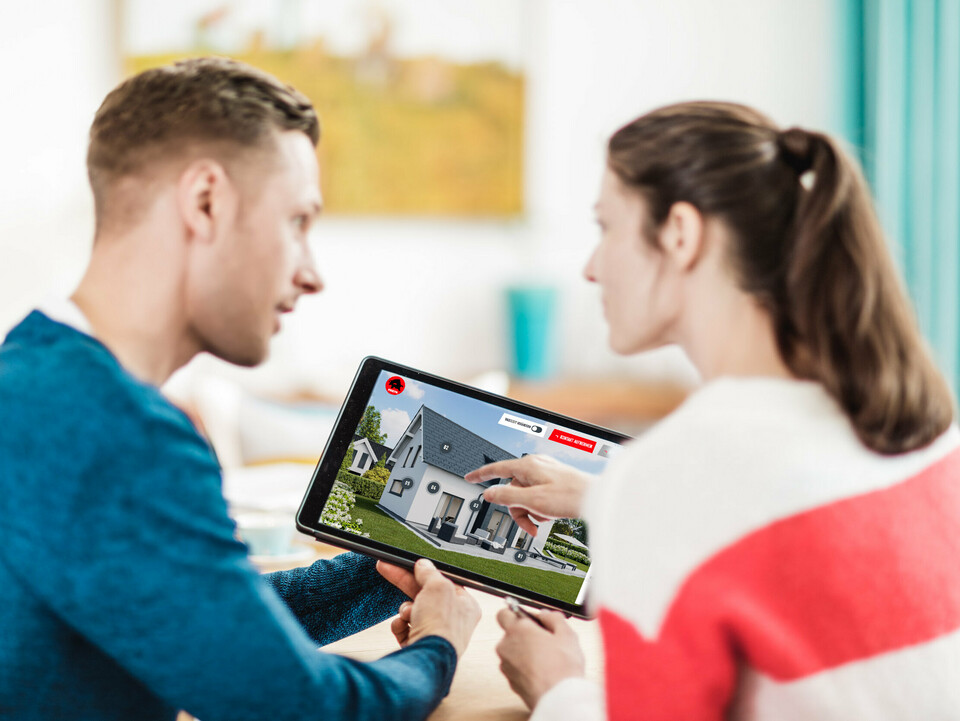 A few impressions from the configurator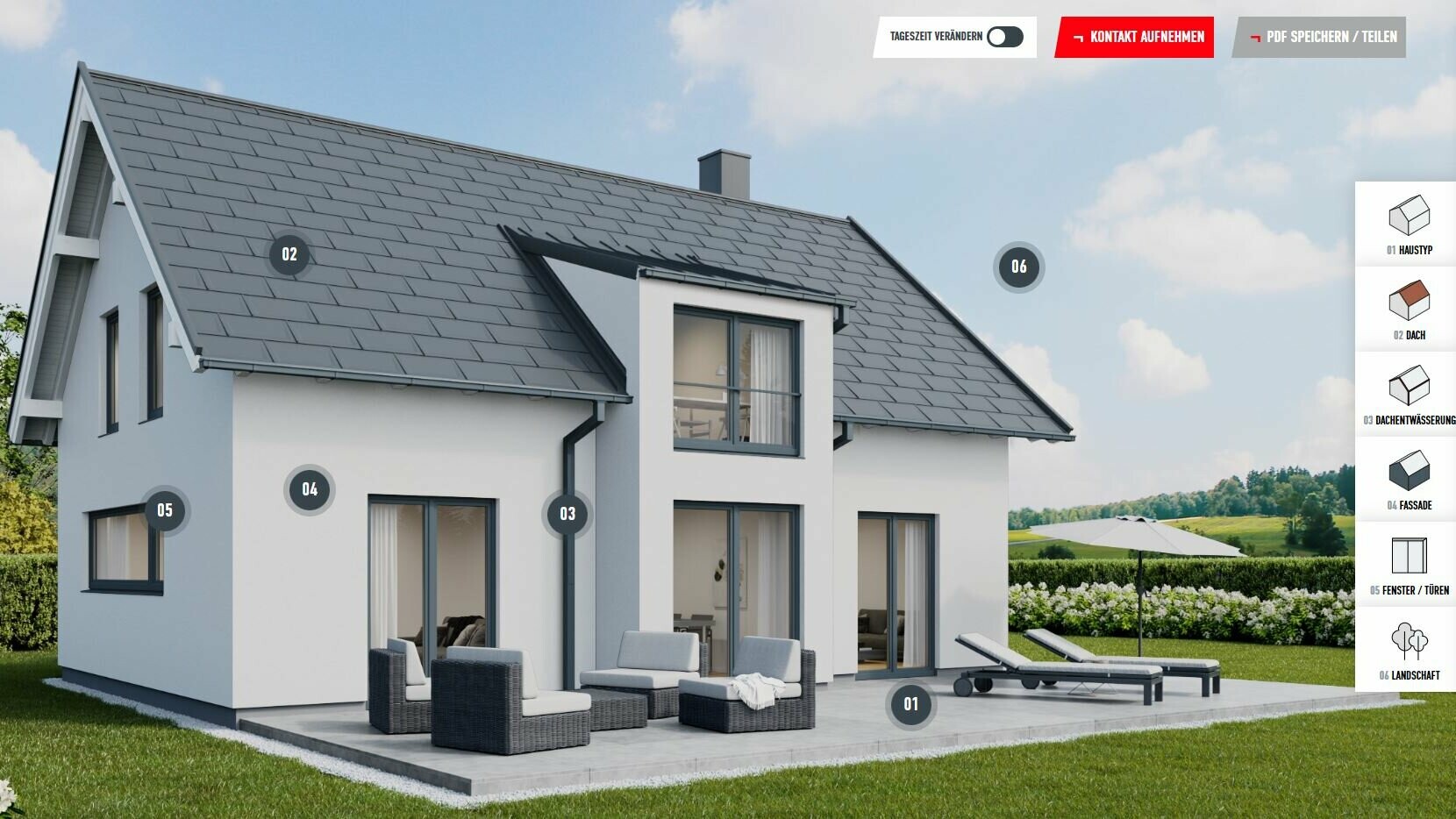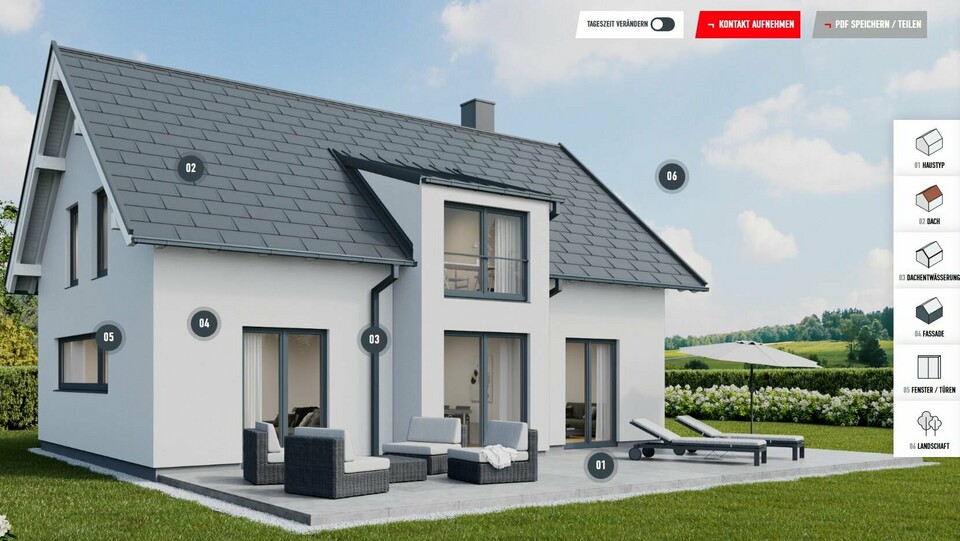 Exemplary configuration detached house gable roof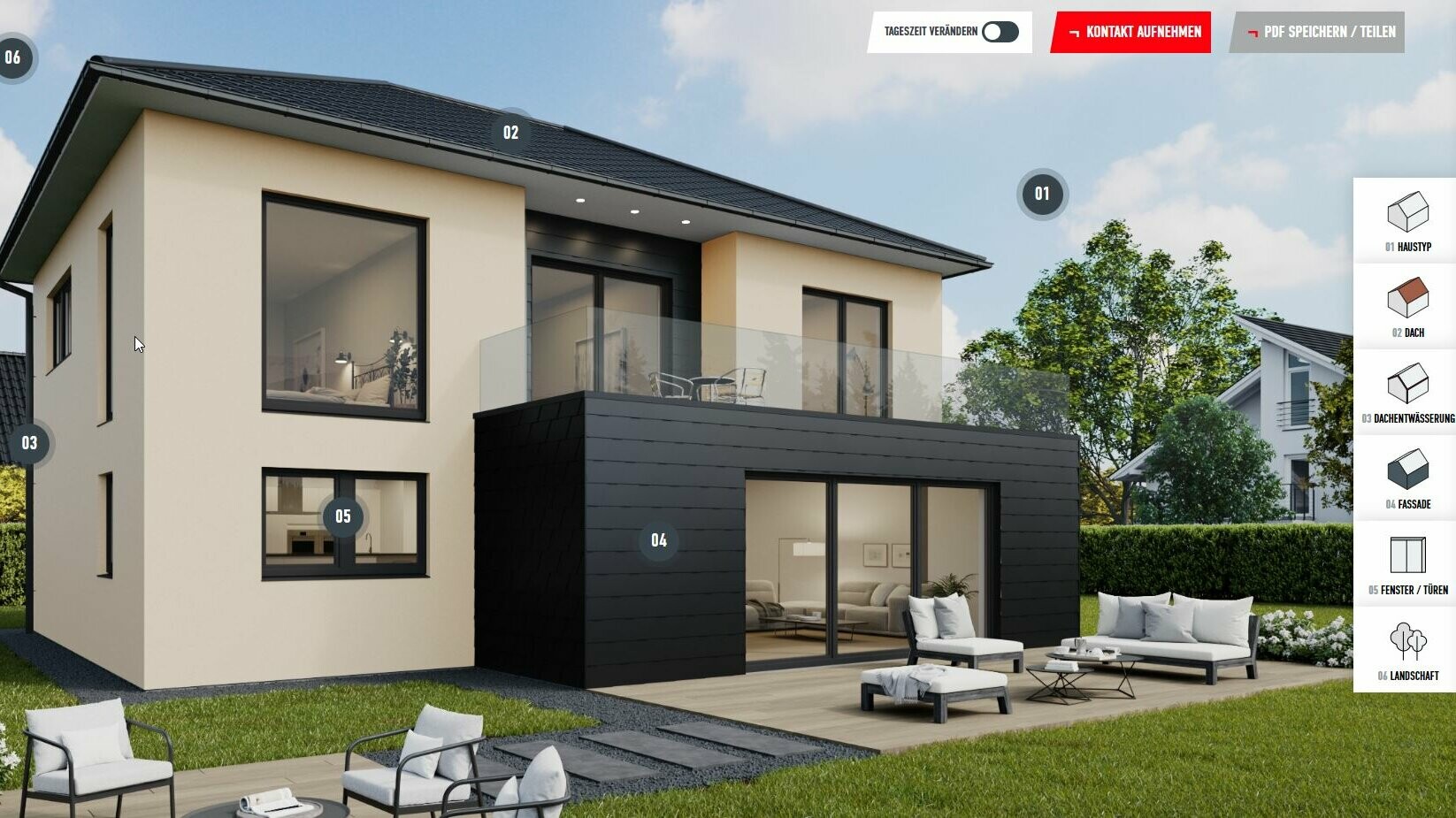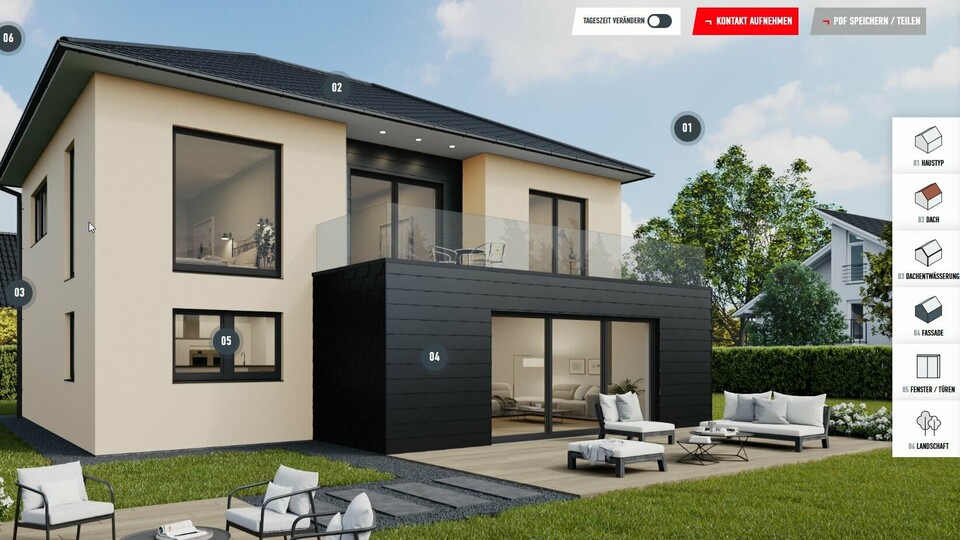 Exemplary configuration detached house hip roof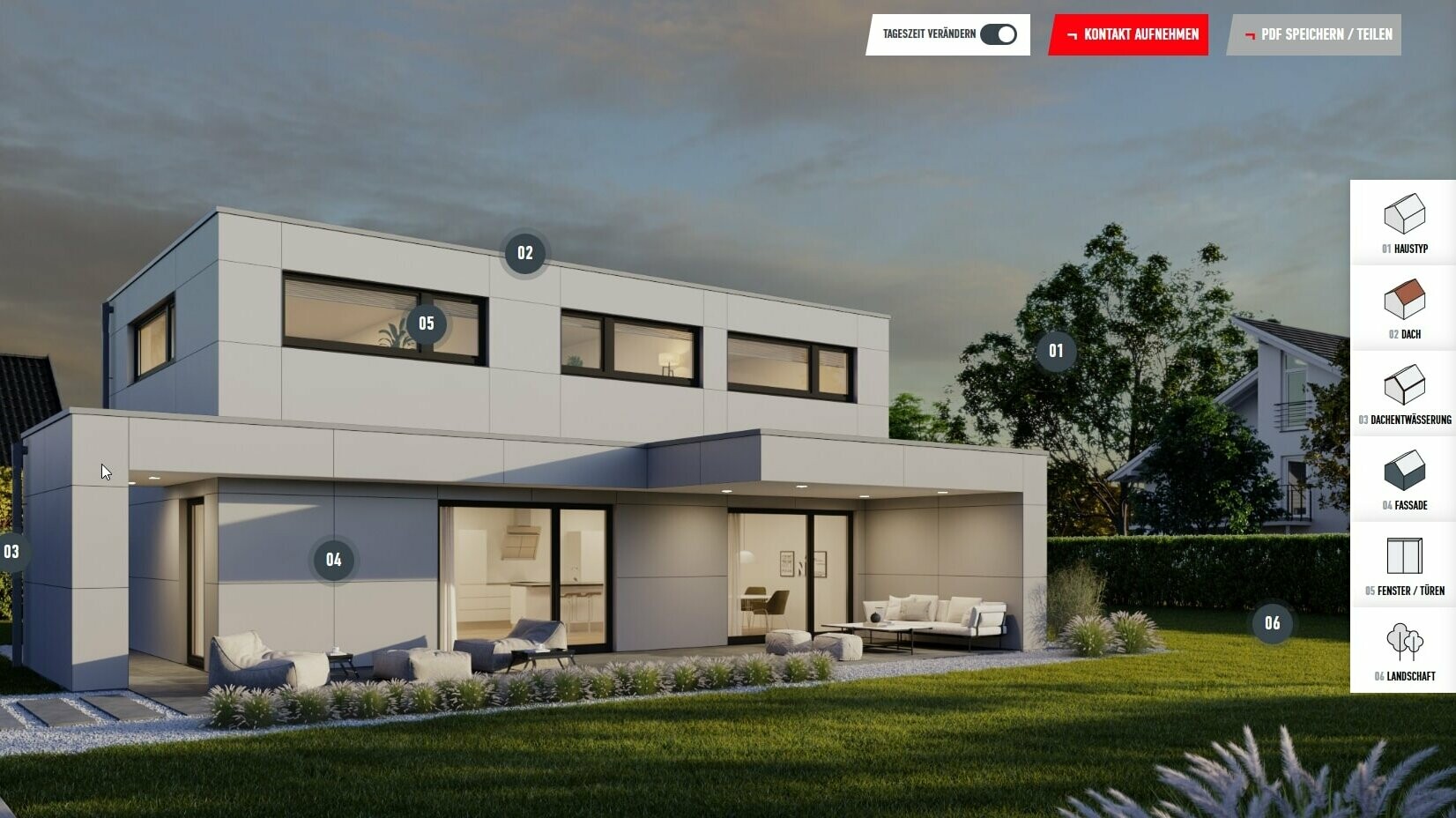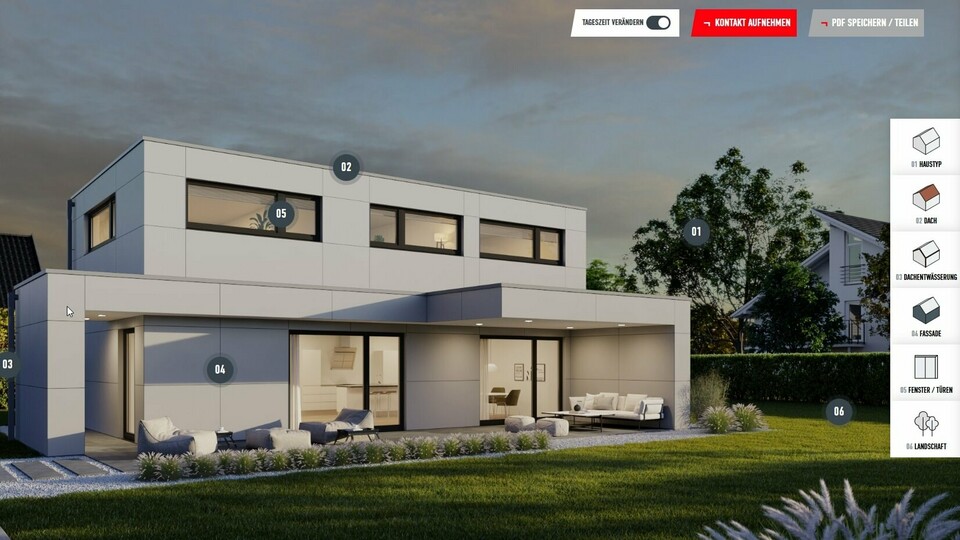 Exemplary configuration detached house with flat roof in evening light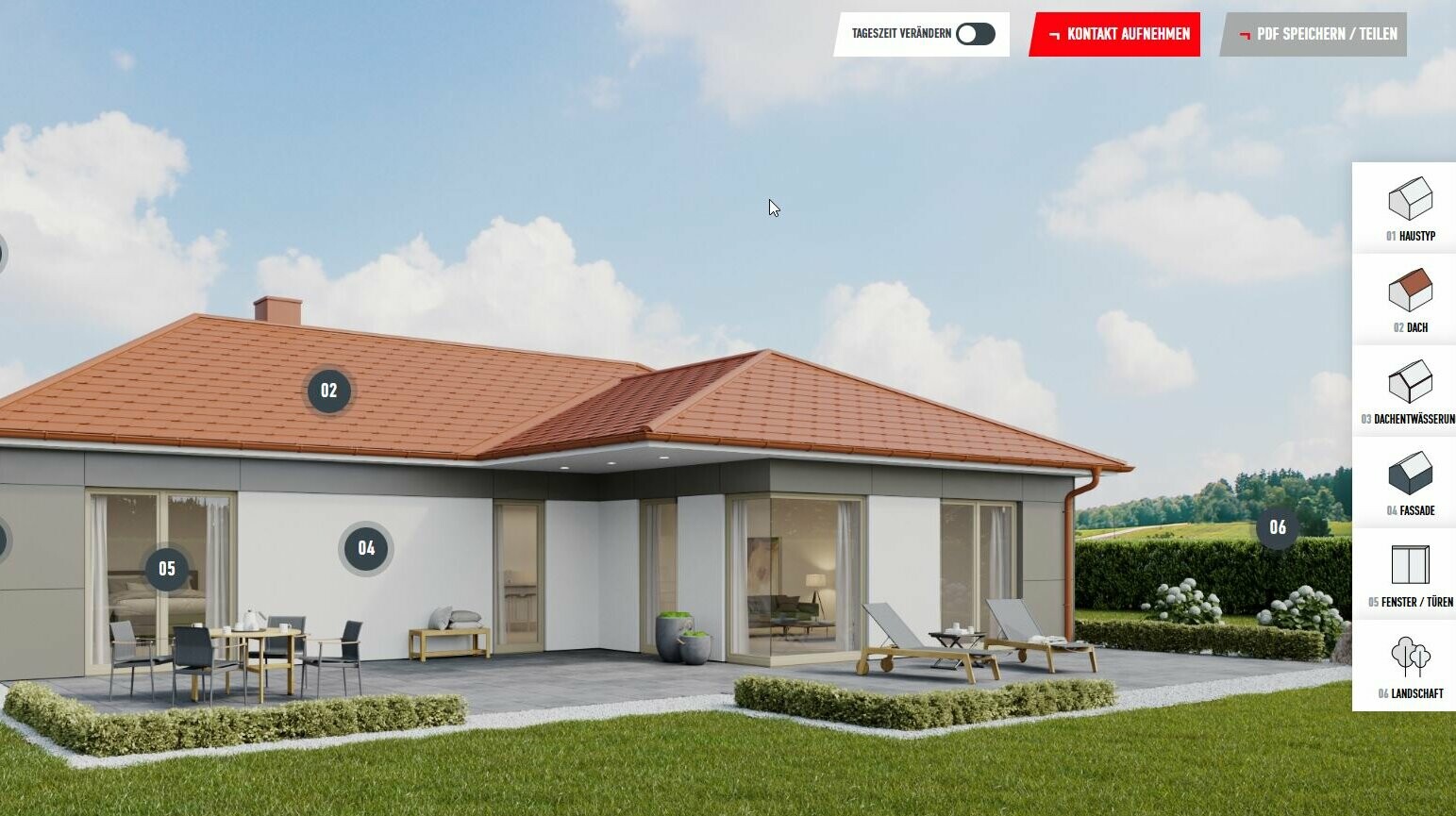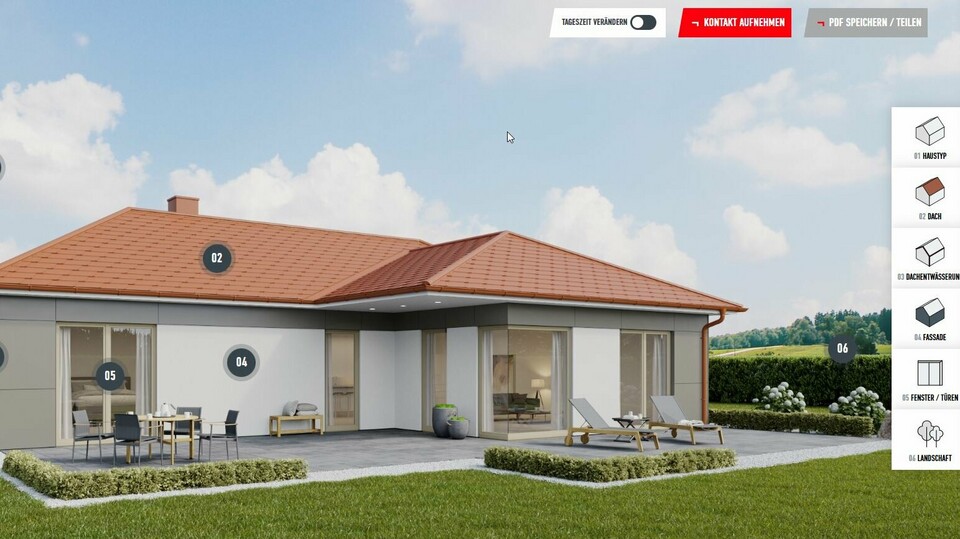 Exemplary configuration bungalow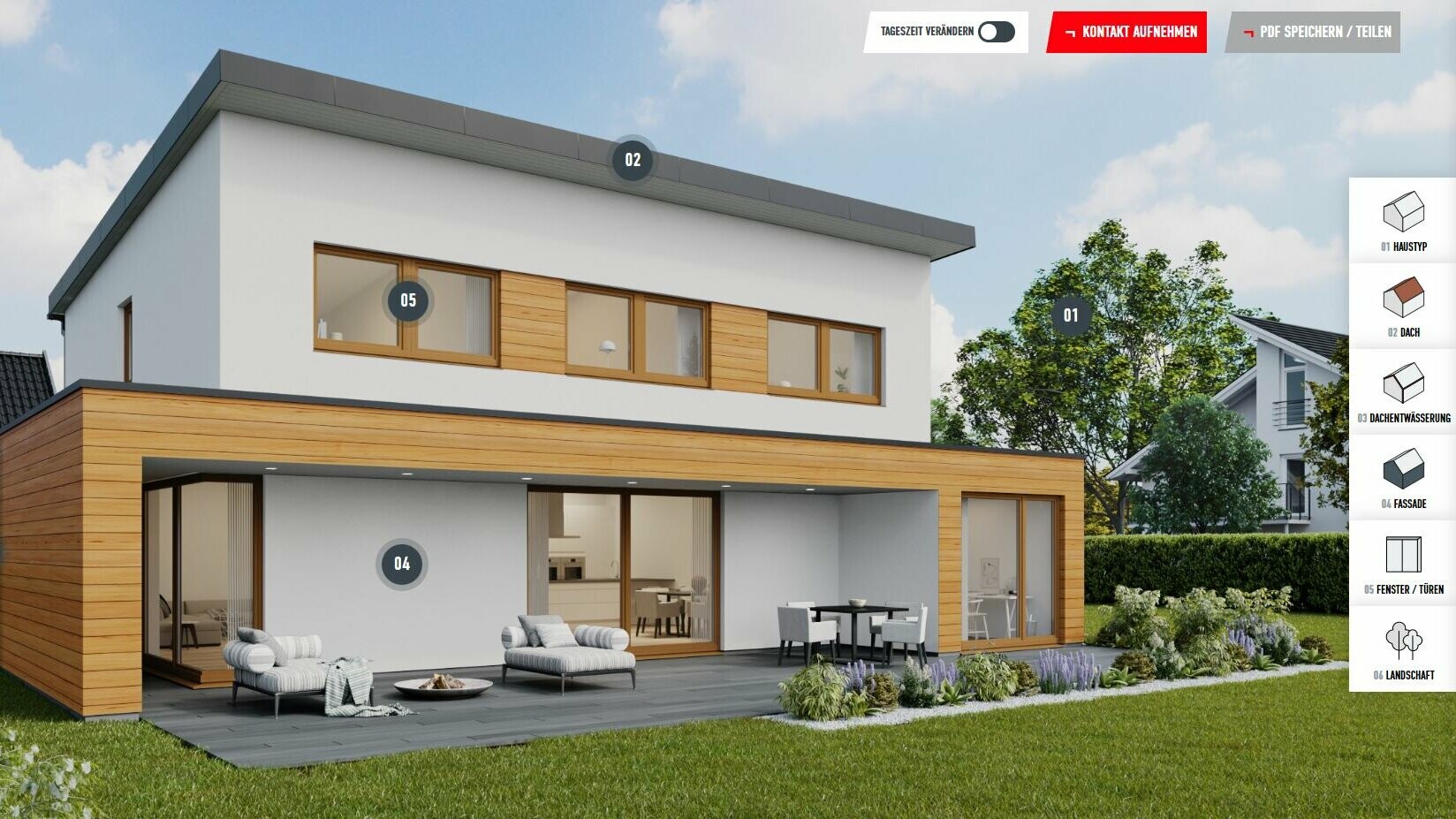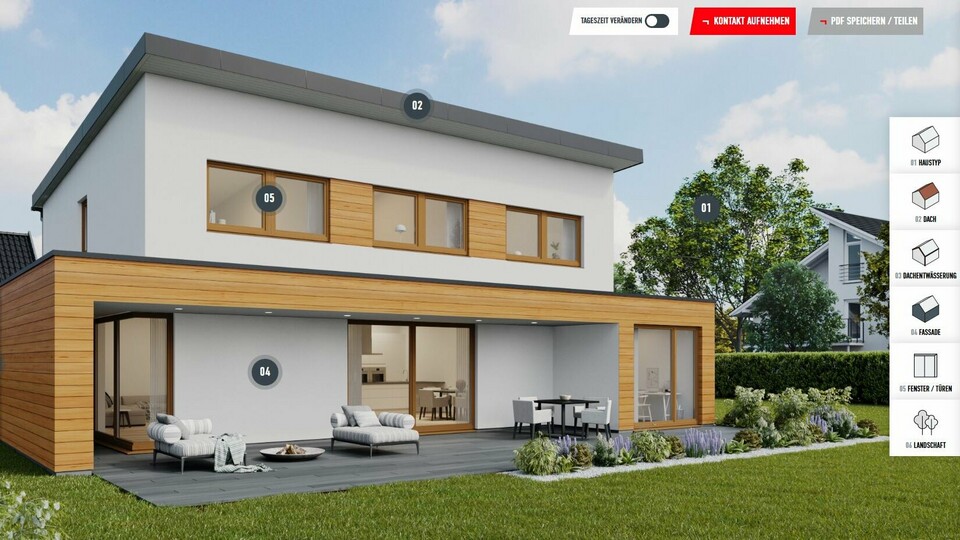 Exemplary configuration detached house mono-pitched roof
9,400 individual image variants possible
The PREFA online configurator offers a whole range of practical display options. First of all, the desired house type can be selected in various classical or modern architectural styles. Then, the house can be designed to suit your mood with the various products from the roof, roof drainage and façade categories in a variety of colours and designs. The Austrian configurator version allows even the integration of the new, sustainable PREFA solar roof panel. The aluminium elements can of course also be combined with wooden or conventional plaster facades. Then choose windows and doors in matching colours, and the individual house design is ready for detailed planning.
For an even more authentic presentation, you can also select different landscapes and switch between two different times of day, which is particularly interesting for the PREFA Siding.X and PREFA FX.12 surface designs. Once the work is completed, the configuration can be downloaded as a PDF document with all the relevant information – for printing, presenting, discussing and commissioning.