FOCUS - Sierning parish centre

:
Reference objects
The bronze-coloured spires that stretch around the small 14th century church are its most noticeable feature. As you walk by it or stop in front of it, the light falls a little differently on the matt-gloss façade with every step.

The rooftop view with internal foil rain gutter and flat roof pitch made from bronze-coloured Prefalz combines visually with the PREFABOND aluminium composite panels of the façades. The colour of the façade resembles the sandstone of the partly High Gothic church. It is complemented in the interior by wall stones made of conglomerate.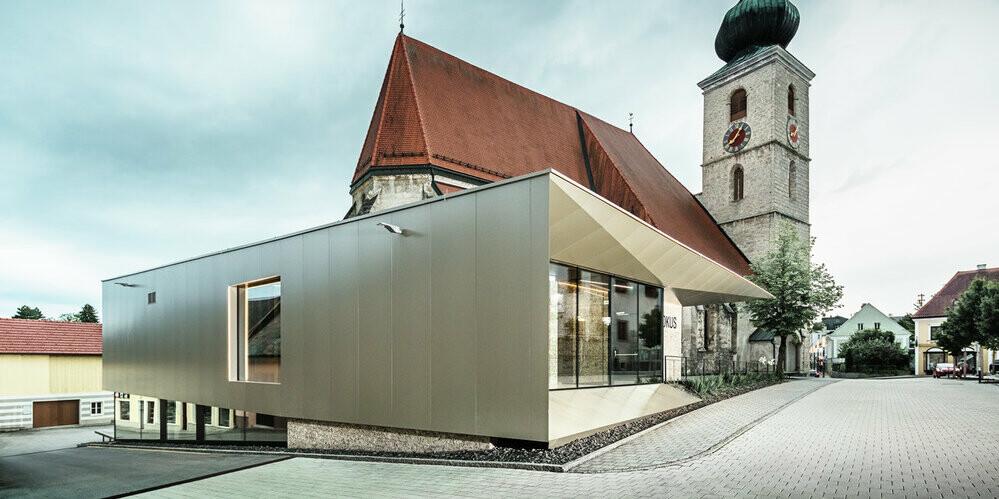 Parish centre with PREFABOND in bronze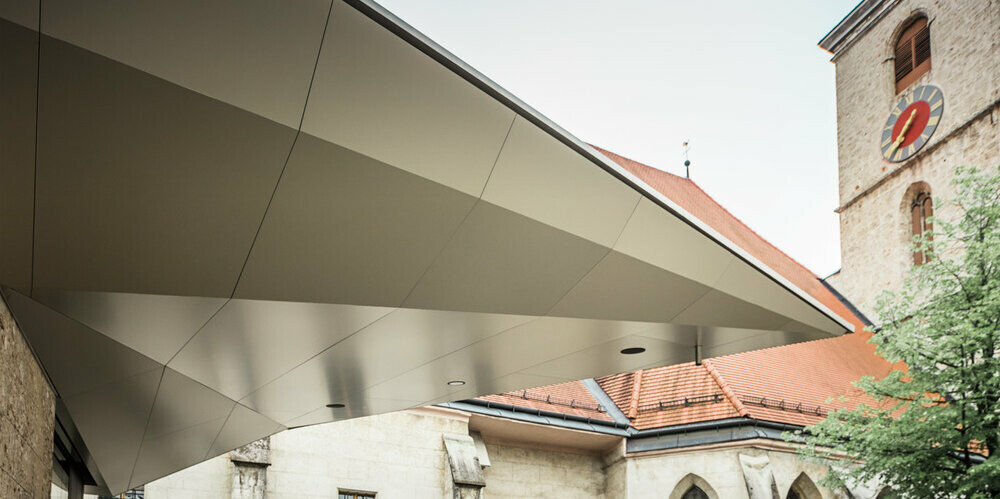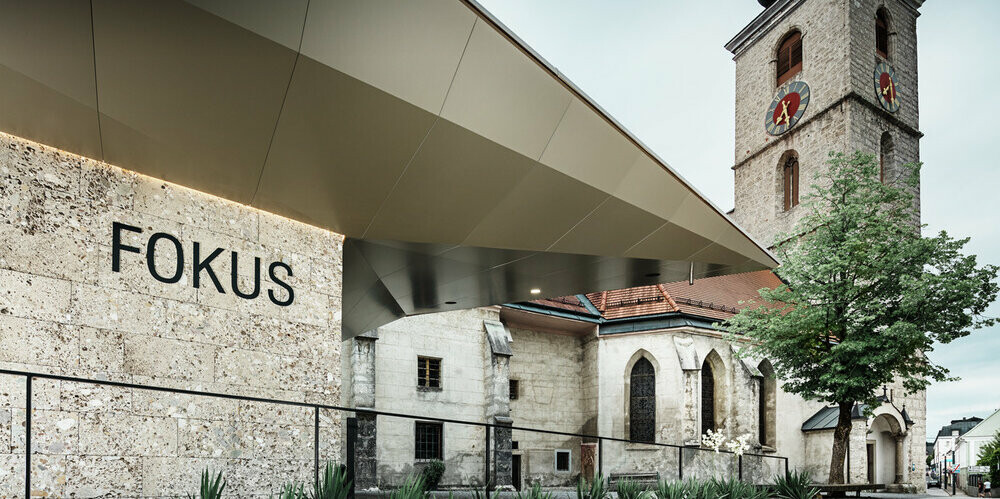 | | |
| --- | --- |
| Product | |
| Color | 45 bronze |
| Architecture | ARKFORM |
| Processing | Dach Zach |
| Country | Austria |
| Location | Sierning |
| Object type | Public buildings & other facilities |
| Copyright | © PREFA | Croce & Wir |