Lucija Franko received an award for bringing a breath of fresh air to the small village of Pevno near Škofja Loka (SI) with a contemporary bouldering hall she had designed during her time at ARHITEKTURA PETERNEL.
Farms, single-family houses, old hayracks in the field: When contemporary architecture comes to Pevno, it stands out particularly strongly. With its inclined walls, the nearly windowless structure facing away from the street seems mysterious at first glance: How is it used? Who uses it? Its dark envelope with anthracite-coloured PREFA shingles and warm front sides made of larch wood make you curious and fascinate, perhaps also because it formally reminds of a barn but obviously is not one. The executing installer Tomo Zadravec finds that you "cannot really speak of a roof and a façade in this object," that it is "rather a skin that protects a body".
Above all, Lucija Franko, the leading architect in this new construction, managed to achieve one thing: that the local colour of a small village is redefining itself in a progressive way. For the project, she received the BigSEE architecture Award 2021, an award of the BigSEE platform, which recognises unique, innovative projects in the Southern European creative and industry sector in 21 countries.
Find out more about this and other excellent projects in the ➔ PREFARENZEN book 2022!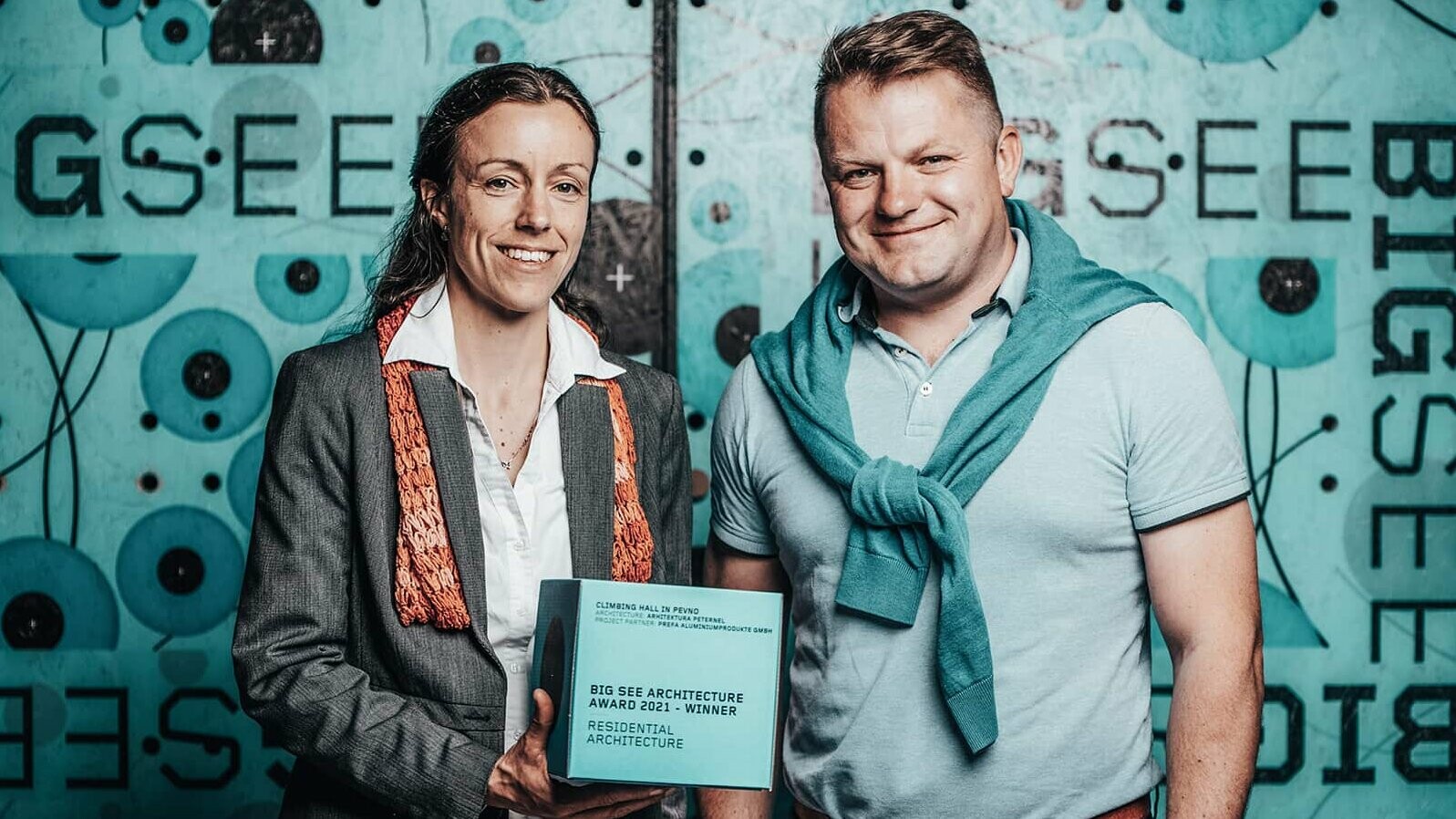 [Translate to english:] Architekten Lucija Franko und Marko Peternel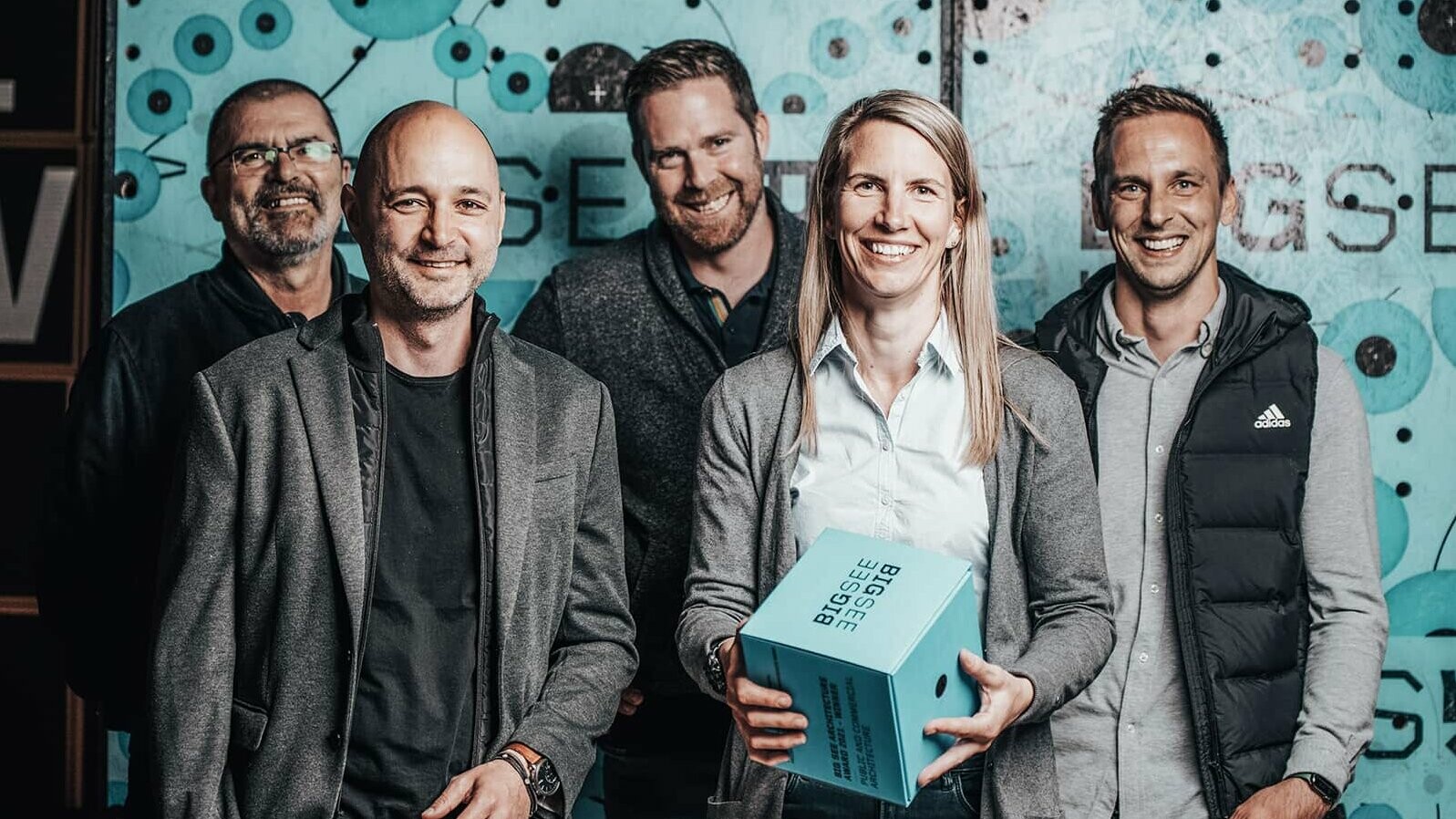 [Translate to english:] v.l.n.r.: Zoran Jakopovic, Filip Dubrovski, Mitja Brencic, Nadine Heidinger, Gasper Povse
Boulderhalle Škofja Loka - details
| | |
| --- | --- |
| Country: | Slovenia |
| Object, location: | bouldering hall, Škofja Loka |
| Category: | new construction |
| Architecture: | Arhitektura Peternel |
| Installer: | ZA & TO |
| Material: | |
| Colour: | P.10 anthracite |
Text: Anneliese Heinisch
Photos: Croce & Wir
Portraits: © Branka Keser for BIG SEE