After an interview with the German architect Guido Pfaffhausen for PREFARENZEN 2018, we met the architect and creative mastermind behind the architectural realisation of the Rapid Stadium for another conversation on a rainy day in Vienna. Ursula Obernosterer, Head of Object Consultation at PREFA Austria, talked with the stadium and town hall expert about connections between football and architecture, the use of colours in urban construction and asked him how it came about that his path to architecture repeatedly led him to Vienna.
Pfaffhausen's specialisation in large buildings began more than twenty-five years ago, when he founded the architectural office Architektur Concept Pfaffhausen + Staudte GbR together with his partner Sylvia Staudte in Zwickau, where a town hall needed to be planned. Town halls and multifunctional halls are "always very beautiful objects, and they're a lot of fun for an architect," as Pfaffhausen states. He was given the opportunity to plan the town hall in Zwickau, and that was how everything began. Ten town halls and stadiums followed, including halls for the German Bundesliga and in Abu Dhabi. His current projects: the Basketball Bundesliga Hall in Heidelberg and the Wildpark Stadium in Karlsruhe.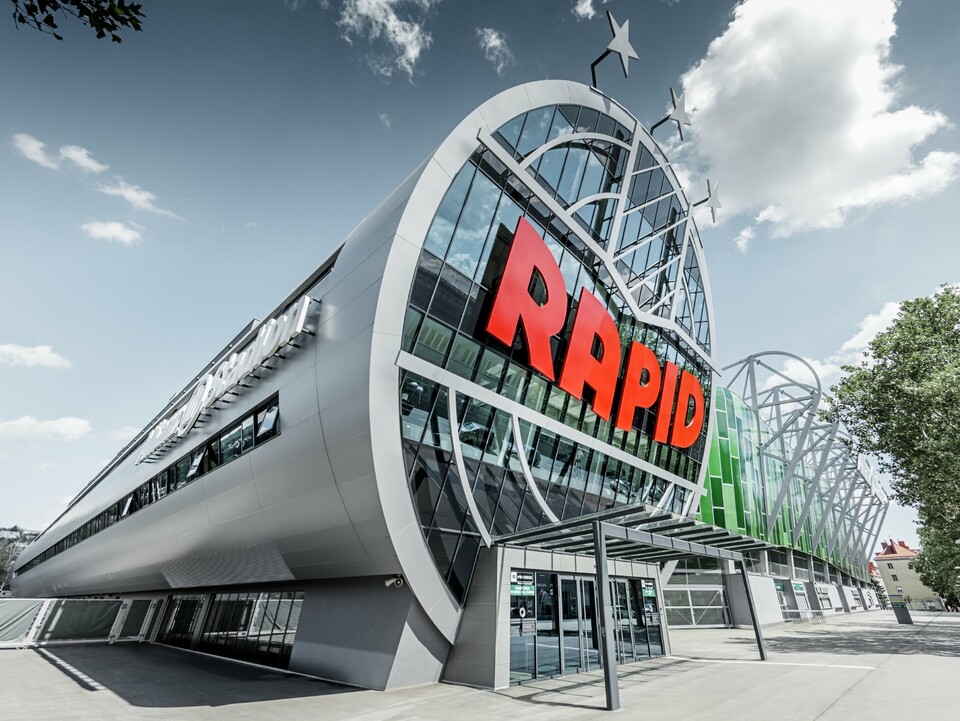 Connections between architecture and football
As an architect who specialises in stadiums and is an enthusiastic football fan, the following question may be obvious: Are there any overlaps between architecture and football? Apart from the exceptional case of the Gerhard Hanappi Stadium Pfaffhausen mentioned in response to Obernosterer's question – the old football stadium in the 14th district of Vienna that was designed by the Austrian national player Gerhard Hanappi after he studied architecture? For Pfaffhausen, who often thinks about what constitutes a team, there is a clear parallel in terms of team spirit: "Personally, I'm not a lone fighter, I can't work on a project, design, issue a tender, technically implement, monitor construction and deliver on my own." You need a team for that, as he explains. Today, he has his own team in his office, with "specialists for all service phases" who make a team a great team. The architect also mentions one of his hobbies in this context. He is a drummer in a rock band, where team spirit is essential: "I have to play my part, and I'm also a team player there. I wouldn't get very far on my own."
Obernosterer's question whether Pfaffhausen has special memories of his visits to the Austrian capital and feels like he has become Viennese after all this time led to interesting connections to Vienna that began in his youth. He realised how much architecture fascinated him when he met the father of one of his classmates while working on an art project for school when he was fourteen years old. The man he met was Helmut Kohl, the most important architect in his hometown Duisburg who would later become his mentor. After a few insights into the daily working life of an architect, he knew that he wanted to pursue this profession in the future. "I have a special relationship with Vienna […] I'm in Vienna about twice a year, Vienna is a great city […] a very open and laid-back city […] I'll never be able to say I'm truly Viennese, but I always enjoy my visits." And he mentioned in the same breath: "I think I can say that I understand Viennese humor by now." Obernosterer drew attention to the fact that you can find several prime examples of Art Nouveau in the city, such as the "Kirche am Steinhof" (Church of St. Leopold) by Otto Wagner or the Secession Building that was commissioned by Gustav Klimt, among others. She added that both Klimt and Wagner were born in the 14th district of Vienna – the same district where our conversation with Pfaffhausen took place.
When the PREFARENZEN ambassador asked the architect what he expects from the industry when working on a project together, he mentioned that an understanding for flexible solutions that are compatible with sustainability considerations is important to him. And he found this understanding when he approached PREFA. As a result, his opinion of aluminium has changed considerably: "I like aluminium a lot, I like metal, I'm from the Ruhr area, so I've naturally worked with steel and iron and so forth […] and aluminium is great, it's light and workable. I had some environmental concerns at first, but that changed with the aspect of recycling. If I know that a large part of the aluminium that is being used is secondary aluminium and that aluminium is 100% recyclable, and I can make a cover of a town hall from old aluminium rims, figuratively speaking, then that's a great set-up."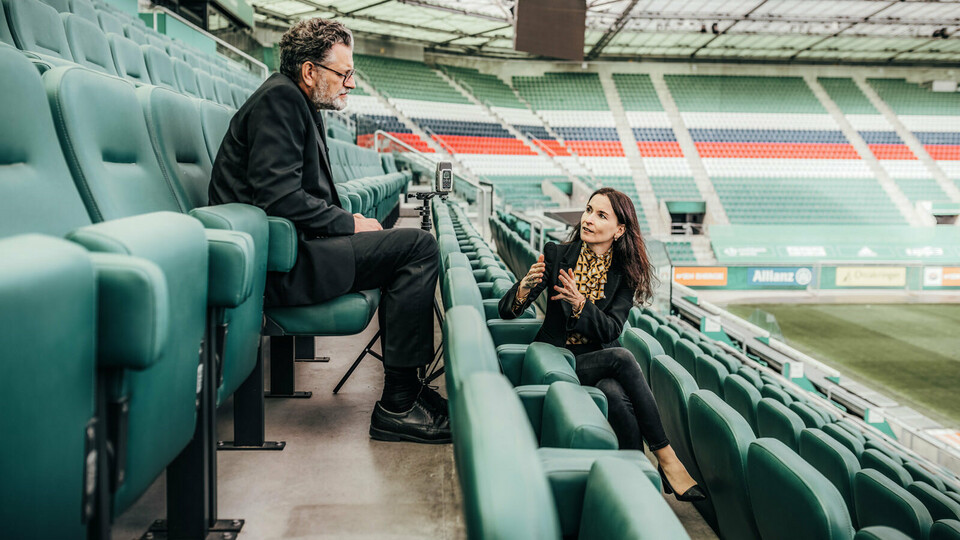 Personally, I'm not a lone fighter, I can't work on a project, design, issue a tender, technically implement, monitor construction and deliver on my own.
The topic of using the colour white in urban construction was also addressed, which is a hot topic in Vienna because urban overheating has become a problem here, as Obernosterer states. But Pfaffhausen remarked that the architectural use of white can also be tricky: White is a fashionable colour and "fashionable naturally means that something can quickly become unfashionable and stand out." The architect is currently interested in using the colour gold, even if this colour choice may be a little daring because buildings may be too strongly associated with the Orient. Due to the distinctive presence of the Art Nouveau style in Vienna, however, the use of gold tones is unmistakeably connected with the city on an architectural and art-historical level. Obernosterer referred to Gustav Kimt's Beethoven Fries as a prime example of an Art Nouveau artwork that exhibits a lot of gold, and Pfaffhausen mentioned another impressive example: the Otto Wagner Villa in the 14th district that he values as an architect. The colour composition of the villa, which prominently features various shades of gold and blue, even made him choose the colours blue and gold for Austria in a competition he took part in. In this context, Obernosterer added a little PREFA anecdote about Otto Wagner: A few years ago, the railway station Wien Hütteldorf, which Wagner had planned, was covered with PREFA roof elements.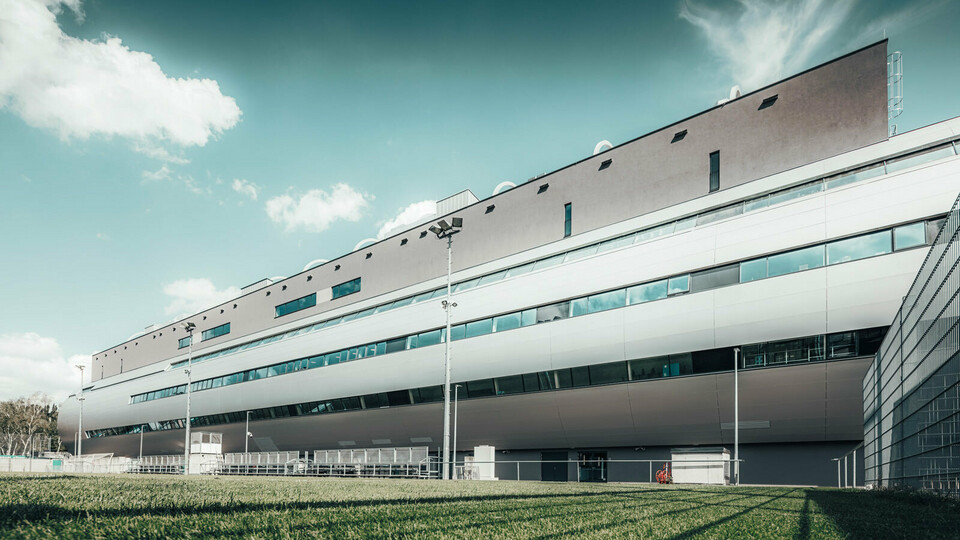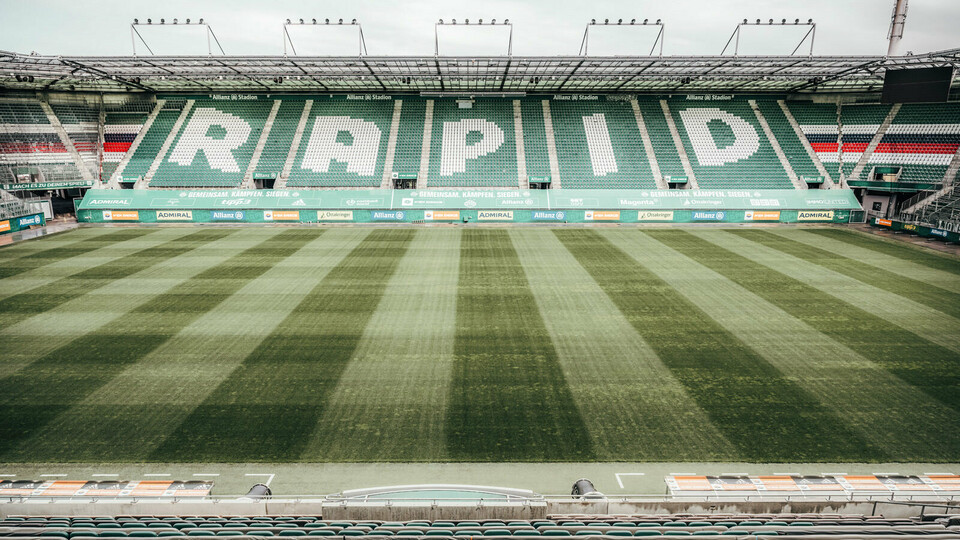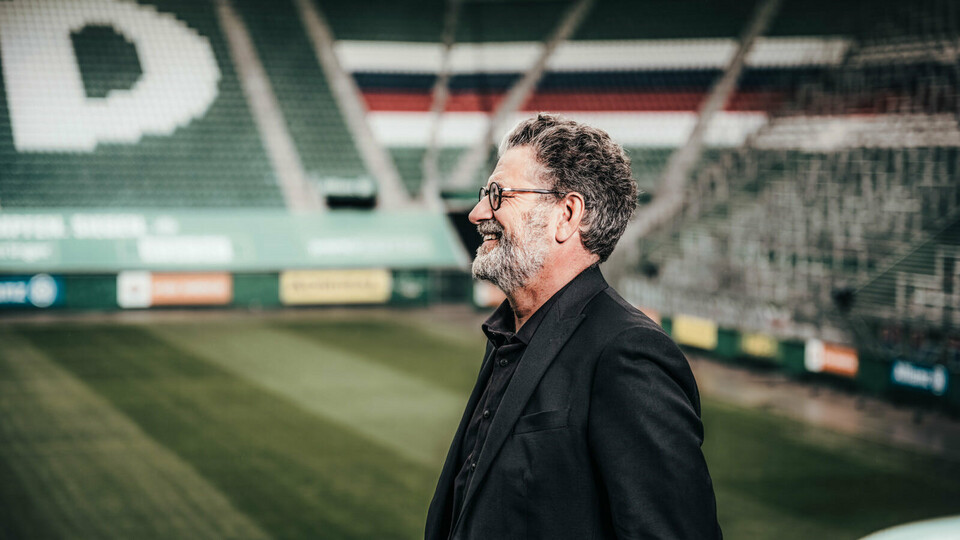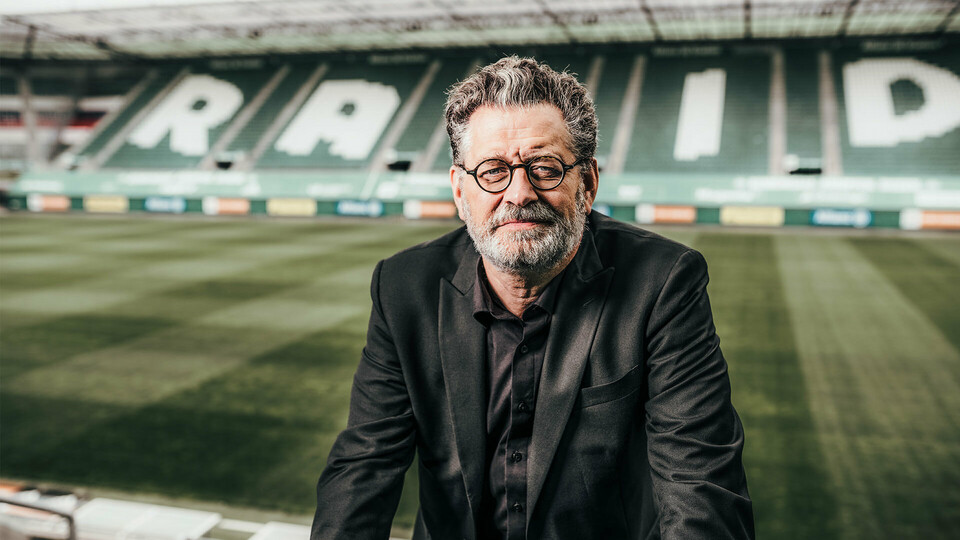 Corona: delays in the architecture industry?
Pfaffhausen did not feel the full effects of the coronavirus pandemic in his architectural office: "We were lucky that everyone was in the office. We could continue our Karlsruhe Wildpark Stadium project, construction has already started; if Karlsruhe had decided to put the project on ice because of the coronavirus, five of my employees wouldn't have had any work. But thankfully, that did not happen." Of course, there were coronavirus-induced changes in the communication structure because they had to communicate via video conferences, but the architect maintains: "For me, it just wasn't the same as if you talk with someone face to face. I'm probably too old and too old-fashioned for that." Pfaffhausen returned to the idea of team spirit in this context, as working from home is not always easy if you are used to working in a team on a daily basis, as is the case in an architectural office. The architect concluded that "hopefully, it won't take long until the coronavirus measures take effect, so there will soon be sold out cultural sites and sports facilities again. As you can see here today, even the most beautiful stadium doesn't have its full effect until it's packed. And once it's packed, the Rapid Stadium will again become what it is: a boiling cauldron."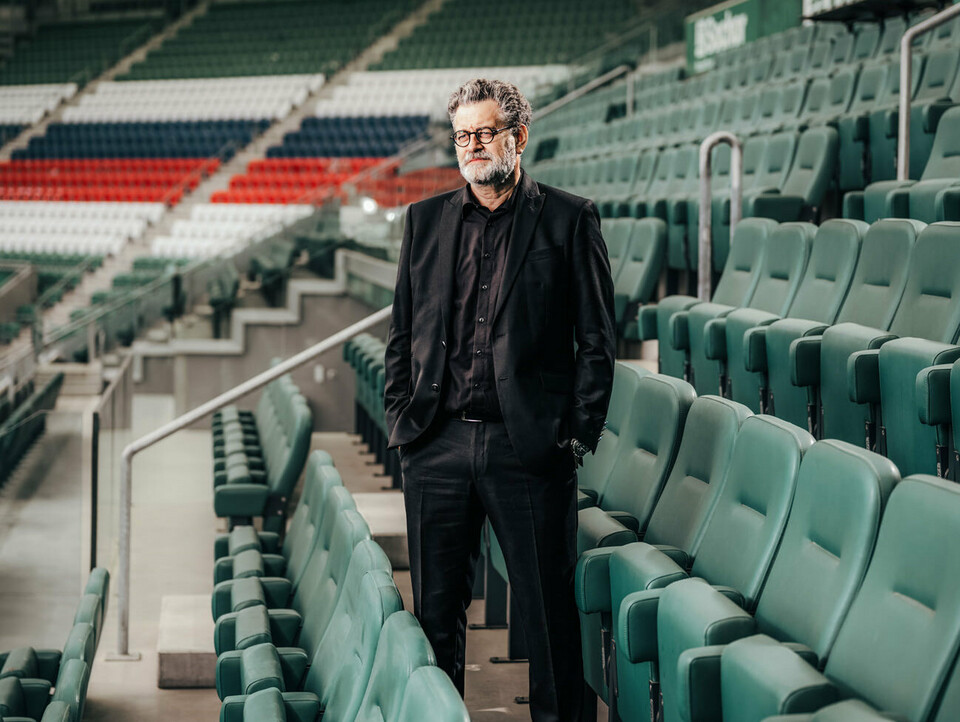 Text: Anneliese Heinisch
Photos: Martin Croce, Croce und WIR
Interview: Ursula Obernosterer