Composition with visual dimensions
PREFARENZEN met the architect Gerhard Mirth, project manager of the University Hospital St. Pölten, at the Pfaffenbichler Architektur office in the "Rosenhof" to discuss the realisation of House C, the hospital's surgery centre. With its specialisation in healthcare and hospital construction, the established architectural office added yet another striking building to the architectural landscape of the university hospital alongside several other projects it already realised there – House B, House G and the Dunant-Platz (Dunant Square), House M, the blood bank and the hospital management building.
Embedded in the axis Kremsergasse – Bahnhof – Kremser Landstraße, the polarising colour composition of the university hospital clearly bursts visual dimensions. In our conversation, Mirth discussed selected examples that highlight the architectural features of the building complex.
Find out more about how the façade was brought to life and the topics earth, air and bay windows came into play in our first print edition of the PREFARENZEN journal!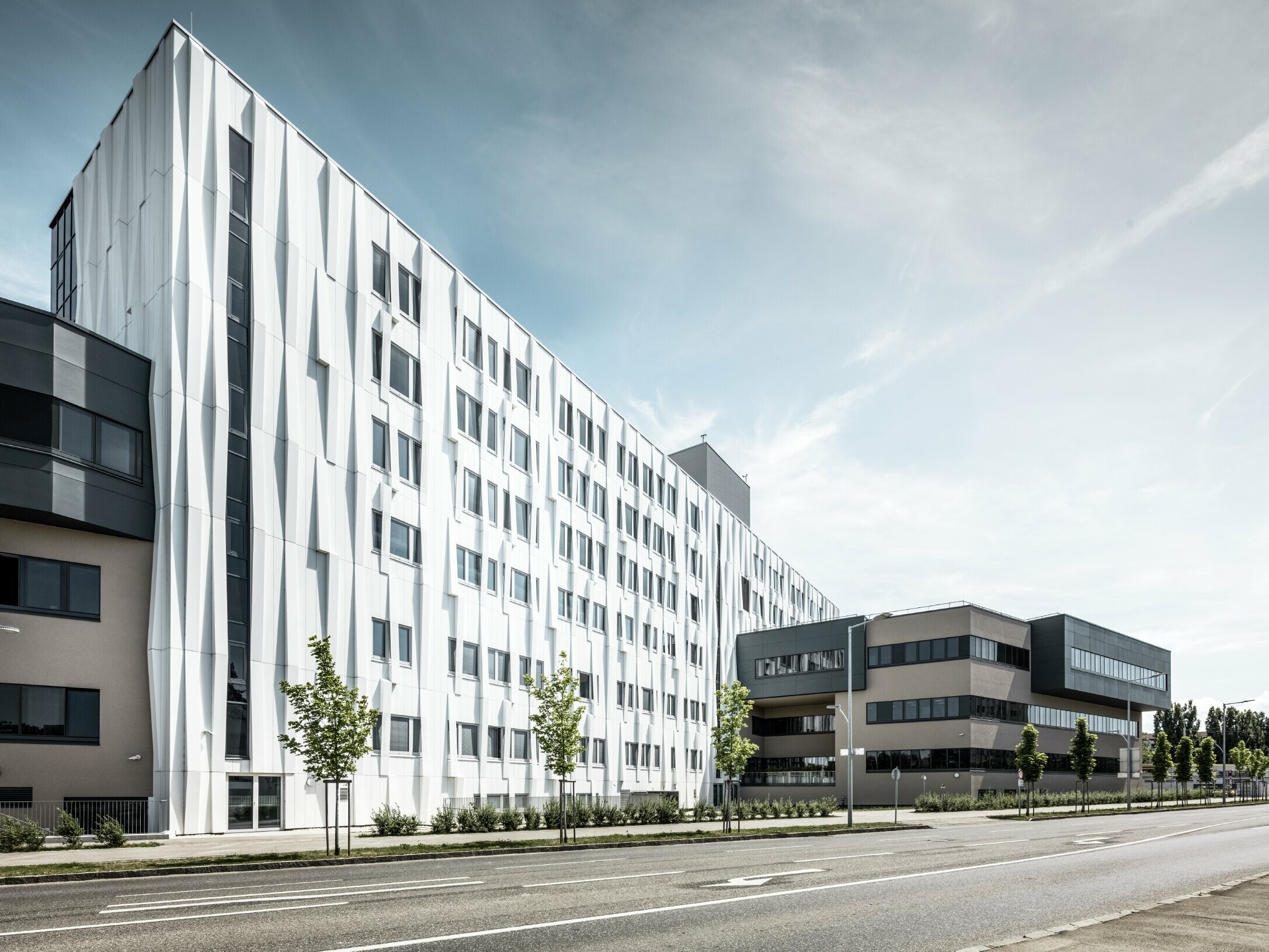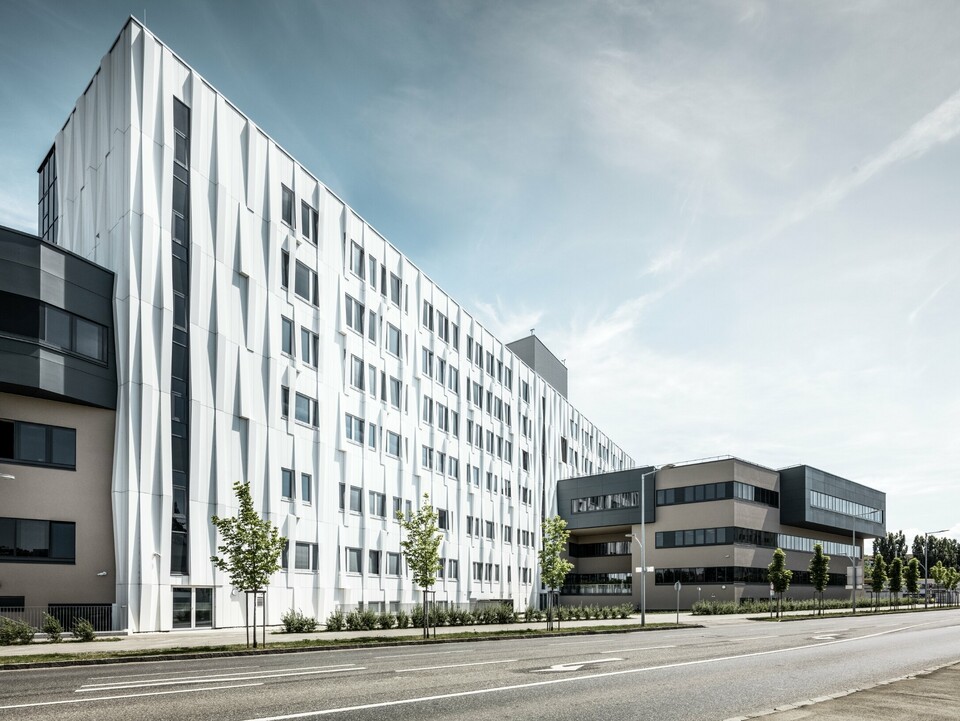 University Hospital St. Pölten - details
| | |
| --- | --- |
| Country: | Austria |
| Building, location: | Hospital's surgery centre, St. Pölten |
| Category: | new construction |
| Architecture: | PFAFFENBICHLER Architektur |
| Installer: | Pasteiner GmbH |
| Material: | |
| Colour: | pure white |
Text: Anneliese Heinisch
Photo: Croce & WIR