Superblock refers to housing developments or urban quarters that can do more than just living. They push the limits in terms of their size, are zones without cars or car parks and toy with hybrid uses – are work and living spaces, recreational facilities and supply centres. Oftentimes, they are large, connected buildings. In "Red Vienna" after 1920, this was standard. Today, it represents a rediscovered urban planning idea the architectural office SUPERBLOCK has made its own.
Almost 20 years ago, Verena and Christoph Mörkl received the Margarete-Schütte-Lihotzky project scholarship of the Austrian Federal Ministry for Culture and devoted themselves intensively to the typologies of the large housing blocks of 20th century social housing. Their research eventually became an office concept they continuously develop in their designs and numerous competition entries. You can say that their office name says it all.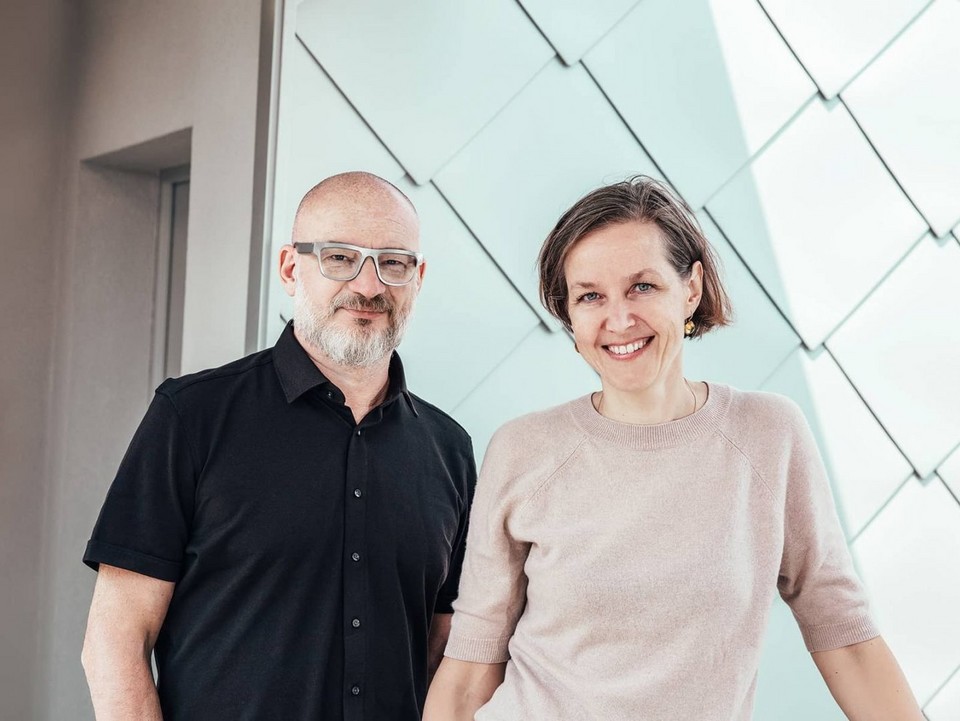 "We are currently interested in the space between buildings," Verena Mörkl elaborates. For SUPERBLOCK, they are meeting areas. She continues that not every developer or building owner knows what that means, but in the meantime, some of them have understood that the quality of these spaces is needed for a more sustainable city. The architects ask themselves again and again which tools they have "to sensitise a strongly individualistic society to the practice of community." Therefore, they place particular attention to how transitions and boundaries between private living space and semi-public settlement areas can be concretely designed. They are "against the mentality of fences, but for the possibility of a private retreat."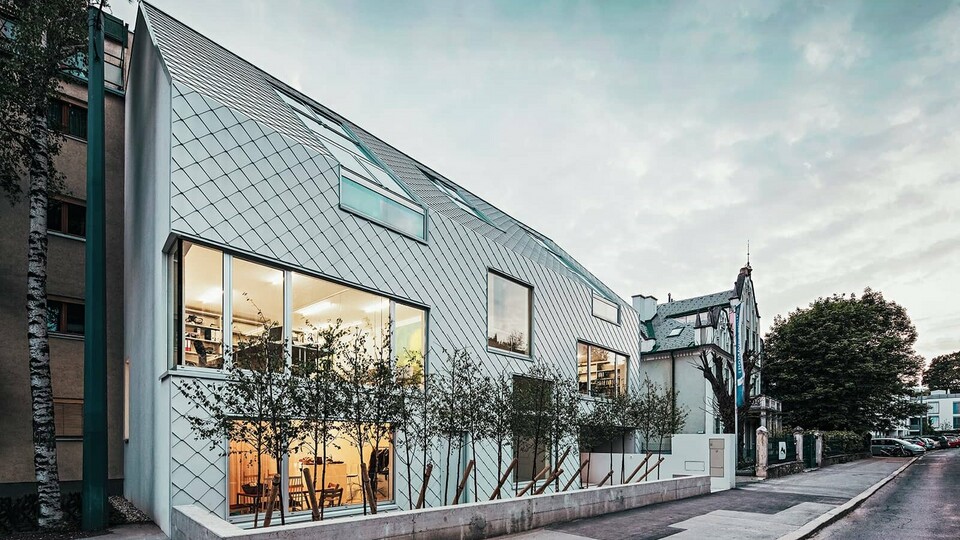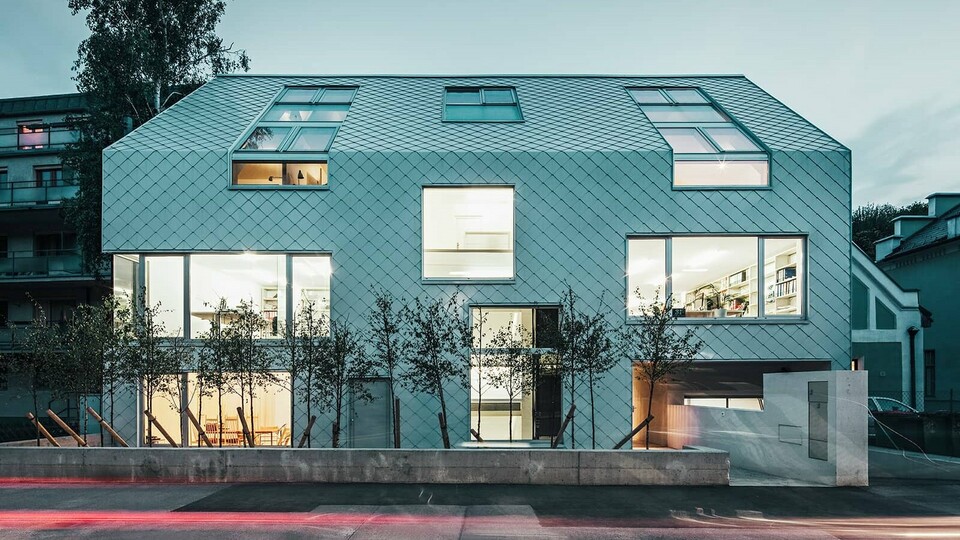 If you visit the architects in the Vienna district Neuwaldegg, you can experience a mini superblock live: The own office is in the same building as their own flat. Three other flats in the two upper storeys of the house belong to other owners. Everyone uses and tends to the garden between the building and the Vienna Woods. Here, private boundaries are blurred and become a small paradise. Living and working this way functions because of the respectful interaction between the residents and those using the building. You do not have to walk through every open door. People give each other space and are still continuously in exchange with one another. Verena Mörkl uses the term "farm" to describe the place, explaining that someone is basically always there. Christoph Mörkl prefers to look for other words to capture the microcosm on Neuwaldeggerstraße 31: They are an "extremely good team".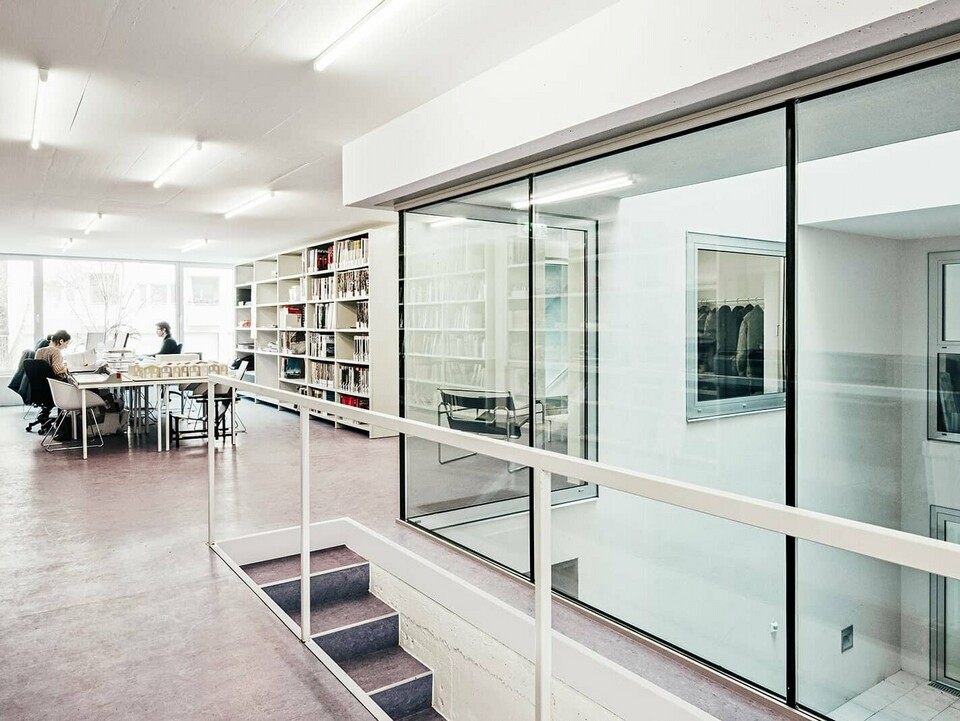 At SUPERBLOCK, terms, language and project names are not part of an artificial marketing strategy, but rather a skilful technique to create orientation and identity. Language has a sorting function and makes visible what is most important. This is the reason why individual buildings are named after well-known characters from children's books or are called "G'mischter Satz" ("mixed set", a wine speciality). It means something to most people and stays in your memory for a longer time.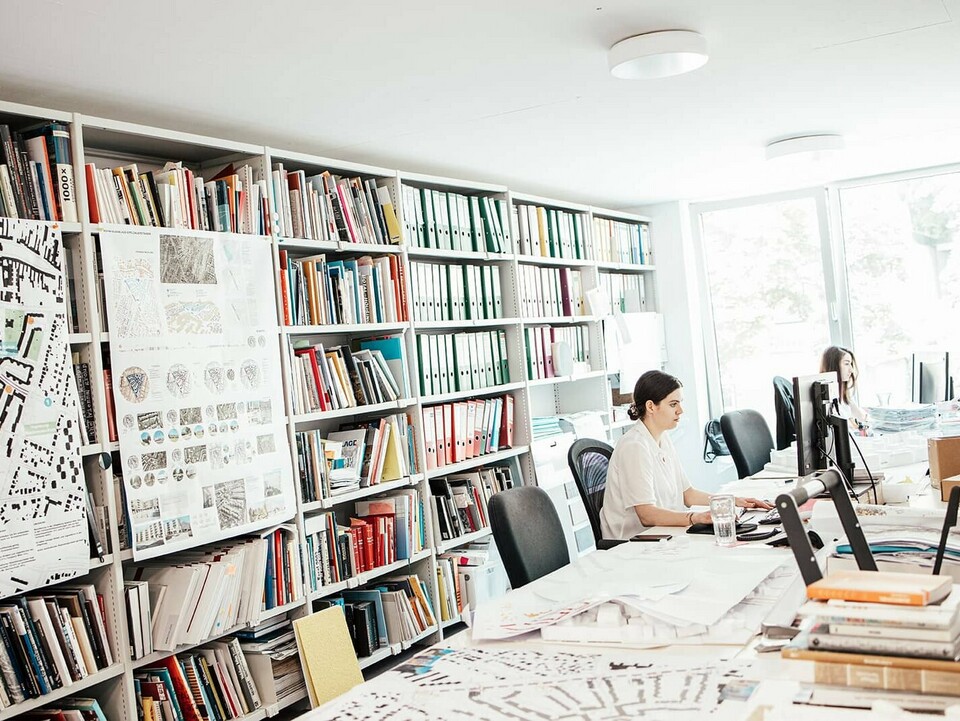 SUPERBLOCK strive for a simplification when choosing colours and material. Window frames, façades, rain drainage and interiors are largely realised monochromatically. Verena Mörkl knows that combining different colours and materials also always means a great risk. "Regarding products, we know where we have to start the selection. This way, we can successfully realise the uniform appearance of various design elements." In addition, individual colour contrasts or changes of material are used in a targeted way to accentuate spaces and separate them from one another. With this concept, they combine wooden façades, broom-finished plaster and oftentimes also PREFA products. It is SUPERBLOCK's way of creating orientation in their building projects and lending their architecture character.
Carbon footprint and life cycle
Looking into the future, the office sees legally specified carbon footprints for every construction project. According to them, a detailed examination of the life cycle of new constructions and reconstructions should be part of the day-to-day planning of developers and architects in the near future instead of pure construction cost calculations. The architects themselves want to work more in urban planning, "as important decisions at a social and ecological level are already being made there." They also want to work more on small-scale projects instead of large-scale ones. Nevertheless, SUPERBLOCK still remains SUPERBLOCK, of course, and will increasingly realise community-building ideas in residential construction.
| | |
| --- | --- |
| Country: | Austria |
| Building, location: | residential and office building, Vienna |
| Category: | new construction |
| Architecture: | Superblock ZT GmbH |
| Installer: | Dachbau Zeiler |
| Material: | |
| Colour: | white |
Text & Interview: Claudia Gerhäusser
Photos: © Superblock / Hertha Hurnaus, Croce & Wir