The Social Pedagogical Centre: A new kind of comfort

:
A new roof for the Aja Textor-Goethe House in Frankfurt am Main
Optical and energetic future
The Aja Textor-Goethe House, a centre for shaping life in old age that was built in 1985 and is located on the outskirts of Frankfurt am Main (DE), flaunts an excellent example of a successful renovation of a roofscape. The multi-storey residential and nursing home, which was designed by the architect Carsten Waltjen in the style and spirit of anthroposophical architecture, carries the name of Johann Wolfgang Goethe's mother, who was rather known as "Frau Aja" ("Lady Aja") than under her real name, Catharina Elisabetha Textor-Goethe, in Frankfurt. With its new Prefalz aluminium roof and PREFA shingles, the large-scale building is fit for the future – both optically and energetically.
PREFA roof shingles and standing seam in stone grey for the Haus Aja Textor-Goethe aged care facility in Frankfurt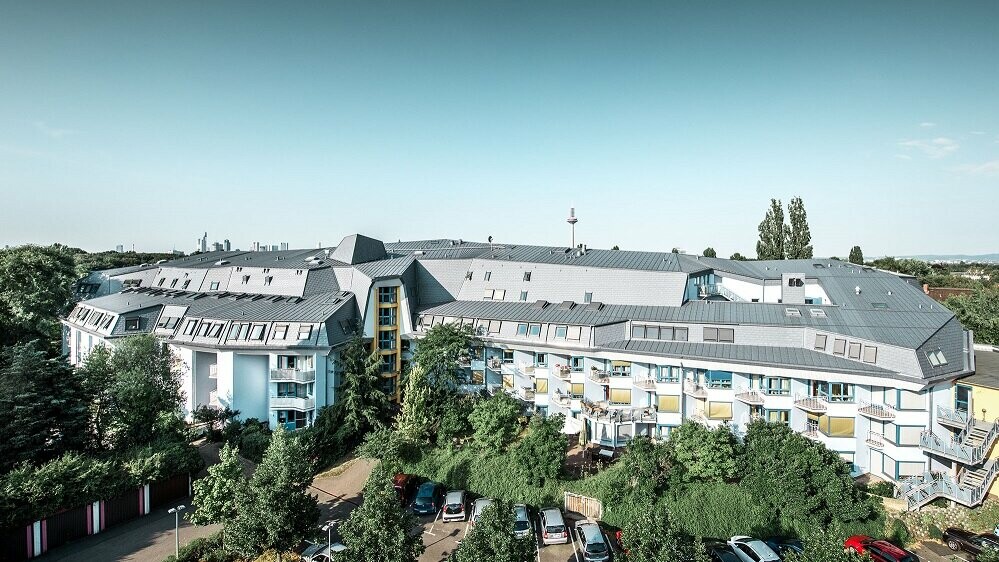 [Translate to english:] Renovierte Dachlandschaft des Aja Textor-Goethe-Hauses
[Translate to english:] Das Aja Textor-Gothe Haus ist ein mehrgeschossiges Wohn- und Pflegeheim mit einem Aluminiumdach aus PREFA Prefalz und PREFA Dachschindeln.
This architectural masterpiece of craftsmanship is the brainchild of the architect Andreas Geipel of the architectural office BauAtelier and was realised thanks to the experienced team headed by Christian Müller of the tinsmith company Ruhland from Frankfurt am Main. "We're actually talking about a new construction here, not a renovation," as Andreas Geipel underlines, who managed the project from his office on Lake Constance. He told us that the construction time was only two years and had to take place in two large and several smaller construction phases. This mainly had to do with the seasons and the fact that the residential units underneath had to be protected from precipitation water that threatened to seep through.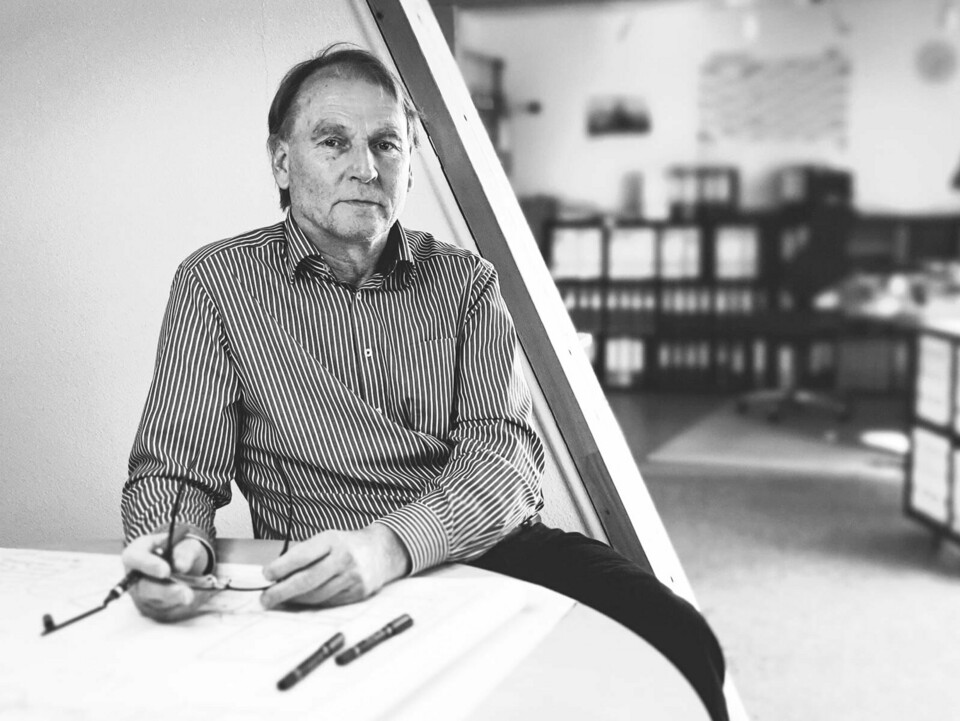 The original roof made of bitumen shingles was repaired several times over the years because its impermeability needed to be ensured. Many parts of it were already several centimetres thick, which made it correspondingly heavy. Tons of bitumen and enormous amounts of insulation materials needed to be removed and disposed of at a high cost.
The substructure was removed except for the lowest rafters and was replaced by a contemporary roof structure including a back ventilation level with cross ventilation, a roof sheathing with grooved rough boards and the separation layer as a mounting level for the PREFA roof. What made things complicated was that around 200 roof windows needed to be integrated.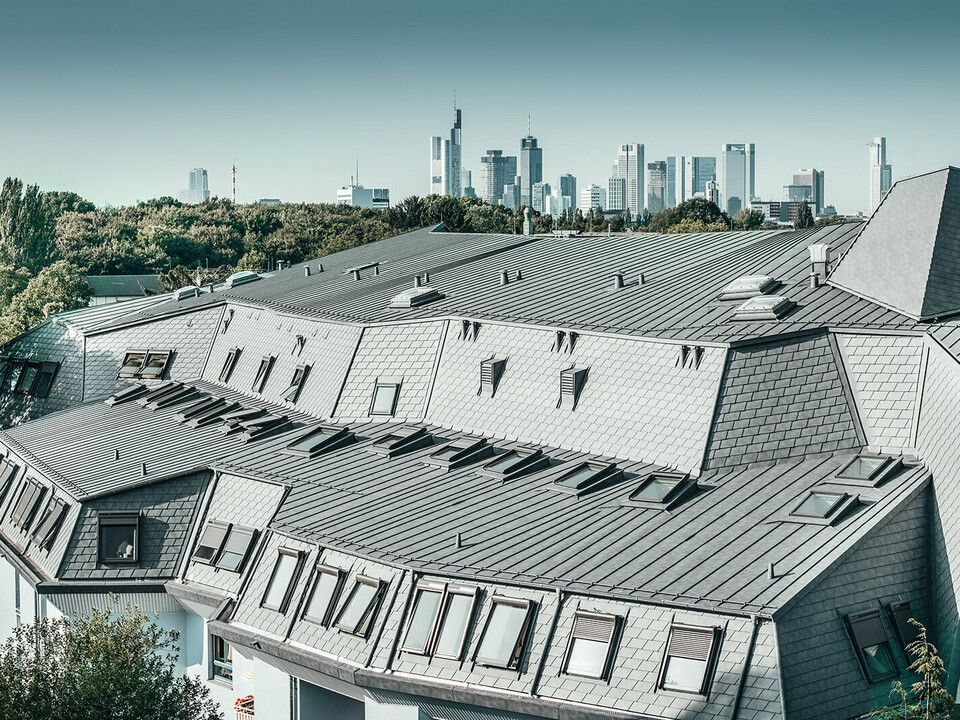 A big roof with a new structure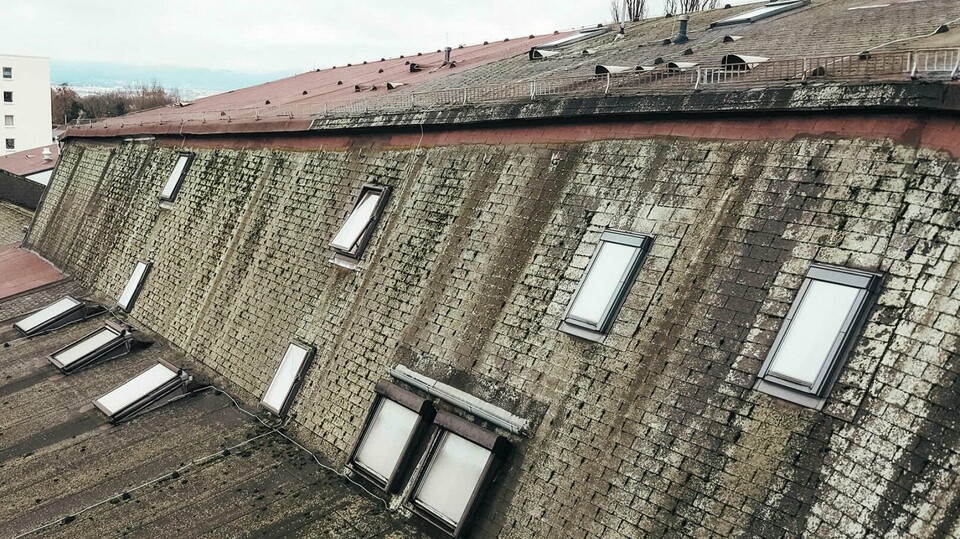 The roof surface that extends over three levels as well as the different roof inclinations ranging from only a few degrees to steep surfaces in the storey transitions posed another design challenge for Andreas Geipel and the experienced craftsmen. "Due to the combination of the different structures of Prefalz and the PREFA shingles in the slightly marbled colour P.10 stone grey, we were able to highlight the design language of the organic architecture of the roof over a surface of more than 4,300 m². This way, even small, angled areas could be tiled in a beautiful look," as Geipel explains.
A special concept was developed in advance to drain the enormous masses of water that can form during heavy rainfall. This concept also affected the order of the roof sheets. The water of the upper roof areas is correctly drained down to the lower roof gutter, which was manufactured from a 2 mm thick aluminium sheet and guarantees a permanent sealing tightness.
Andreas Geipel always follows insights regarding an organic building style when he is working on a project. This approach is also the reason why he mainly works for like-minded people and organisations. After he completed his studies at the Alanus University in Alfter/Bonn, he designed more than 20 buildings for Waldorf schools, retirement homes and new constructions and conversions of social institutions all across Germany and Northern Switzerland. What remains striking is that people, building substances that are close to nature and sustainability are always at the heart of his work.
Aja Textor-Goethe House - details
| | |
| --- | --- |
| Country: | Germany |
| Building, location: | Aja Textor-Goethe House, Frankfurt am Main |
| Category: | reconstruction |
| Architecture: | Andreas Geipel – Architekturbüro BauAtelier GbR |
| Installer: | Ruhland |
| Material: | |
| Colour: | P.10 stone grey |
Text: Carl Bender
Cover photo: Christian Mueller Ruhland + Riegler
Photos: Martin Croce